Honda Provide Crucial Update on Max Verstappen's Engine After Massive F1 Crash at British GP
Published 07/19/2021, 9:25 AM EDT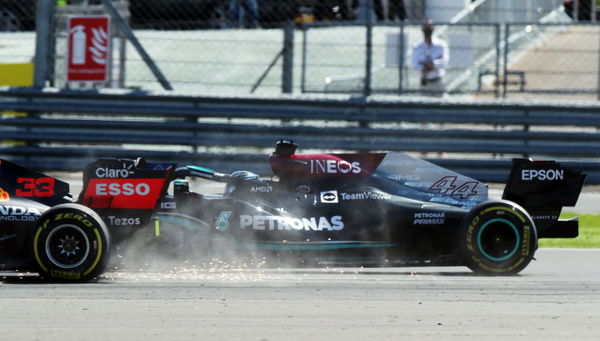 ---
---
Max Verstappen encountered the worse crash of his career at Silverstone on Sunday. The Dutchman limped out of a car that was crushed beyond recognition. After worries about the driver were eased, it was disheartening to see the glorious Red Bull being picked up by the crane. The 51G impact made itself known on the remains of the RB16B.
ADVERTISEMENT
Article continues below this ad
The Red Bull looked like it needed a complete do-over, as nothing seemed salvageable. The impact destroyed the chassis completely. However, there was hope for the Honda engine and some components of the power unit.
ADVERTISEMENT
Article continues below this ad
Honda F1's technical director, Toyoharu Tanabe, admitted he was fearful of what was to come as he looked at images of the trashed car. He adds he found some solace in the post-races analysis as it dialed down the severity of the damages. "When I first saw the images of the car being lifted, I thought there was a lot of damage. But in reality, it seems to be less than we feared."
The accident creates a set of long-term consequential problems for Red Bull. Which can affect their standings in both championships.
Red Bull to face major ramifications
If the damage is irreparable, the championship leader will be forced to resort to the third unit granted by the regulation in Hungary. And if that happens, Honda will be forced to engineer a fourth engine towards the end of the season, paying a penalty on the starting grid, which could, in turn, affect the championship rivalry.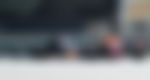 A domino effect of problems has begun for Red Bull. The team will have to solve the issues caused by the crash, the cost of the chassis. The cost of production of new parts will affect the budget allocated for the development of the machine. And just at first glance, it's easy to estimate the figure to be around a million pounds.
ADVERTISEMENT
Article continues below this ad
Mercedes was put under a similar financial situation after Valtteri Bottas crashed with Russell earlier this season.
The Hungarian Grand Prix will be one to look forward to with tensions between the top two and their teams at an all-time high. As a result, the upcoming race will surely be immensely competitive.
ADVERTISEMENT
Article continues below this ad