Hopeful Lewis Hamilton Was Rejected of Red Bull F1 Seat Alongside Sebastian Vettel for This Absurd Reason
Published 08/10/2022, 9:30 AM EDT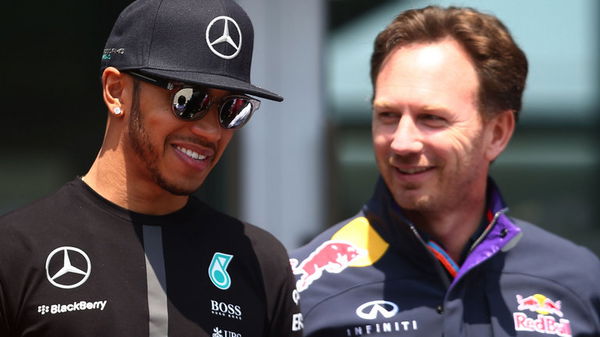 What if we were to tell you the 2021 showdown between Lewis Hamilton and Max Verstappen would've never happened? What if Hamilton would've never joined the Mercedes team? And what if Hamilton and Verstappen were teammates racing for Red Bull?
ADVERTISEMENT
Article continues below this ad
We tackle these "What ifs?" daily while making the tiniest decisions of life. However, one tiny decision made by Christian Horner back in 2010 until 2013 could've changed the sport's history forever.
ADVERTISEMENT
Article continues below this ad
Even though most would argue such incidents come to pass every day and no one can predict the future. For example, the situation with Daniel Ricciardo and Oscar Piastri. However, knowing what we know now, looking back at such incidents, gives you a sense of excitement and always makes one wonder.
As for the incident, in an exclusive with DailyMail, the Red Bull team principal, Christian Horner, discussed a similar "What if?" incident.
He revealed a decisive moment from his career, which could've brought Hamilton to Red Bull.
Horner revealed, "Lewis and I have had a couple of conversations over the years. From 2010 to 2013, he was very keen to come and drive for Red Bull. We had Sebastian at that time and to have had two alpha drivers wouldn't have made sense."
WATCH THIS STORY: Bromance moments between Max Verstappen & Lewis Hamilton
Sebastian Vettel and Lewis Hamilton in one team would've been a dream combination. However, it wouldn't have been the best decision as Horner rightly points out. Although Horner's involvement did not end there.
Niki Lauda was keen on Lewis Hamilton, and Christian Horner had a part to play
Discussing further, Horner also disclosed his part in Hamilton's move to Mercedes. It was a move he could not foresee would arguably backfire later on.
ADVERTISEMENT
Article continues below this ad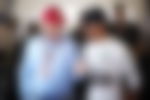 He said, "Niki Lauda was at Mercedes and was very keen to take Lewis and I remember encouraging him to take him. We were fighting McLaren and in 2012, they had the fastest car and we felt that Lewis in a McLaren would be more of a threat than in a Mercedes."
"I encouraged Niki to spend the money, as Lewis was wavering a little bit. It would be fair to say that backfired on me," he concluded.
ADVERTISEMENT
Article continues below this ad
The defining "What if?" never came to pass, and as most would agree, for the best.