Horner Explains How Lewis Hamilton's Spiteful Comments Prove Red Bull Can Succeed With F1 Engine Project
Published 05/19/2021, 2:08 AM EDT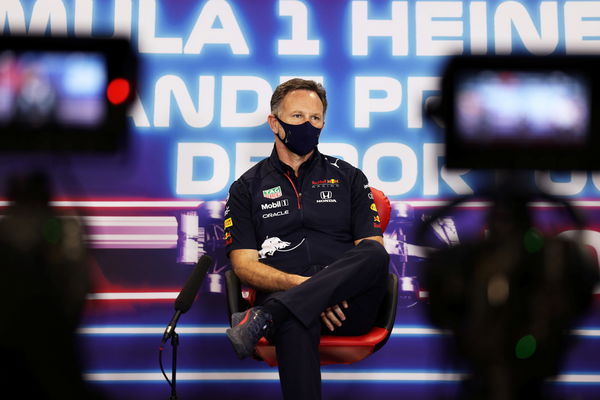 ---
---
Ever since Sebastian Vettel's masterclass during the early 2010s, Red Bull Racing have remained in hibernation. But it looks like the Milton Keynes outfit are very much awake now, and are going through what could be a set of game-changing moves amidst their looming battle against Mercedes' savior, Lewis Hamilton.
ADVERTISEMENT
Article continues below this ad
With Red Bull starting to induce fear into their rivals, Christian Horner opened up about how nobody considered the team a threat when they initially showed up on the F1 grid. What's more, Hamilton was one of them.
The seven-time world champion shares a rather awkward history with Red Bull, which was kindled by his comments during an interview in 2011.
ADVERTISEMENT
Article continues below this ad
What did the Red Bull boss say?
As reported by The Race, the Red Bull boss opined that Hamilton never took the "energy drinks company" seriously, taking a dig at the Briton.
"It's gathering pace. We're getting the right people. We're using all the same philosophy as on the chassis side of bringing the right people in," Horner said.
"We've demonstrated that we can do it on the chassis side. People I don't think took Red Bull seriously when they entered the sport as a chassis manufacturer. We were famously called just an energy drinks company by a certain driver."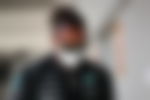 Red Bull officially joined the grid under a British license in 2005 and were finding their ground with engines. Following a brief tie-up with Cosworth and Ferrari, then arrived the phenomenal Red Bull – Renault partnership.
And that ultimately led the team to lay their dominion through 2010 and 2013, making a sound statement that they are not moving away from F1 anytime soon.
The 'energy drink' comment by Lewis Hamilton
McLaren were returning to the 2011 season after experiencing Red Bull's sheer domination in 2010, securing both the driver's and the constructor's titles.
However, Hamilton looked rather unimpressed by the Austrian outfit's strong showing and claimed McLaren or Ferrari would soon dethrone the energy drinks company.
"Red Bull are not a manufacturer. They are a drinks company. It's a drinks company versus McLaren/Ferrari history. I don't know what their plan is," he said ahead of the 2012 season," the then McLaren driver said.
ADVERTISEMENT
Article continues below this ad
"Our team is building to become a bigger manufacturer, like Ferrari, and I can only see our team being there for a ridiculous amount of time. It is a pure-bred racing team."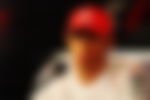 In reality, Hamilton's predictions seem to have taken a wild turn, with neither McLaren nor Ferrari showing any signs of winning a title. Moreover, Red Bull are looking stronger than ever at the moment.
ADVERTISEMENT
Article continues below this ad
And that's merely the tip of the iceberg, as the Milton Keynes outfit are soon to become an engine manufacturer as well. So, will their desperate efforts prove to be effective against a ruthless Mercedes? Can Red Bull finally end their rival's F1 dominance?