Horner Explains Key Reason Red Bull are Ignoring 'All That Rubbish' from Lewis Hamilton
Published 05/21/2021, 7:34 AM EDT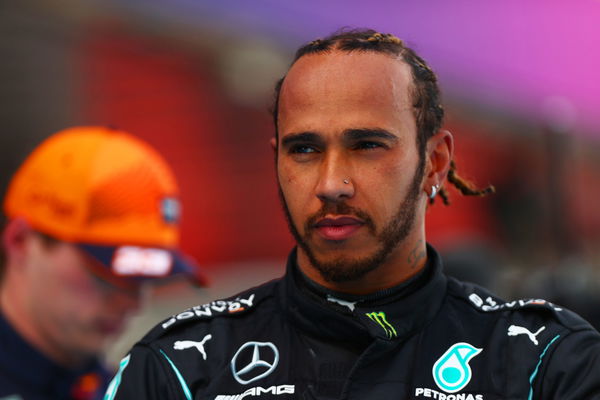 ---
---
Lewis Hamilton has gone on the attack against Red Bull and Max Verstappen this week in Monaco. From deeming their F1 car illegal to taking shots at Max for his aggressive approach in close combat, he isn't biting his tongue. While many expected Red Bull to hit back with all guns blazing, they have mostly chosen to stay quiet. And Red Bull Team Principal, Christian Horner, believes that there is a good reason behind it.
ADVERTISEMENT
Article continues below this ad
Horner thinks that his tirade proves that he's rattled by Max Verstappen. That the crown prince is bidding to take the throne from the old king maybe bothers Lewis.
"Lewis loves all that rubbish so will just let him get on with it," Horner said.
ADVERTISEMENT
Article continues below this ad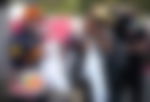 "Max does his own thing, is his own man. The fact that Lewis feels the need to do that means that actually, Max is probably getting under his skin a bit."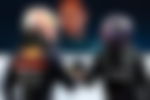 Psychological warfare has well and truly began in Monaco. But there are still 18 rounds to go after this one. And Horner cannot even fathom how the verbal blows are going to get if the championship remains evenly poised towards the latter stages of the season –
"We're only at the beginning of the Championship, we're not even anywhere near halfway yet. Can you imagine what it is going to be like by the time, if they are that close, going into the last few races?"
Horner doesn't spare the Mercedes boss of Lewis Hamilton, Toto Wolff, in his rebuttal either
Mercedes, Team Principal, Toto Wolff has also been voicing his disapproval with Red Bull's bendy rear wing. He also believes that Mercedes would be allowed to take their foot off the gas with regards to their car development this season and focus on next year. To this Horner, said –
ADVERTISEMENT
Article continues below this ad
"I think Toto's more focused on our rear wing than he is on next year. I don't know what's going on in their business but Toto knows what's going on in everyone's business."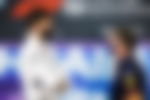 He added, "I would be surprised [if it's true] because the rate of development is still quite intense so we'll see. We've only done four races."
ADVERTISEMENT
Article continues below this ad
This title race has the fans on the edge of their seats. So hopefully, from a fan's perspective, Red Bull don't fall foul of the rules and are able to go toe-to-toe with Mercedes, taking this battle right down to the wire.