Horner Explains Perez's Slow Pit-Stop at Russian GP Amidst F1's Controversial Mandate
Published 09/29/2021, 9:11 AM EDT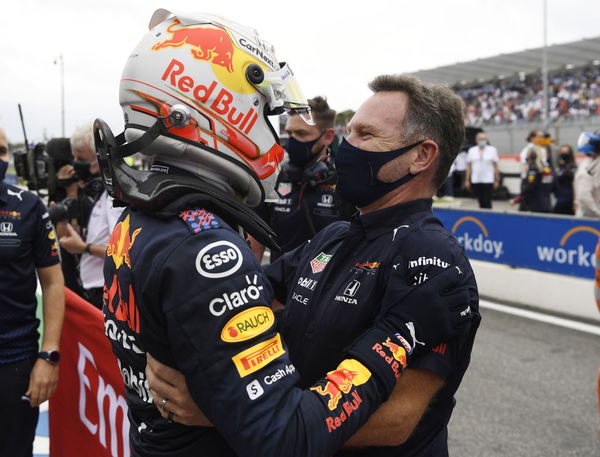 Ever since the summer break, the rules regarding the pit stop procedures have changed slightly. And since then, quite a few teams have messed up their pit stops. The biggest surprise of them being Red Bull.
ADVERTISEMENT
Article continues below this ad
Known around the paddock to be the team with the fastest pit stops, they had made sub-two second pit stops almost a norm for the team. However, even the Milton Keynes crew made big mistakes in two consecutive races, namely Monza and Sochi. These blunders cost them quite dearly.
So, amidst discussions about the reason behind several teams messing up their pit stops, what does Red Bull team boss Christian Horner have to say?
ADVERTISEMENT
Article continues below this ad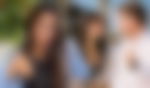 New pit stop regulations have teams struggling to adapt
The safety experts of the FIA (International Automobile Federation) weren't happy with how fast the pit stops were slowly evolving. The teams were operating to the very extreme end of human limits, and FIA saw it to be quite dangerous for the mechanics.
So, the rules regarding the pit stops were changed since Spa Francorchamps and now the individual work steps have to be separated quite clearly.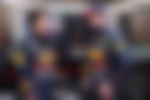 What this means, in reality, is that the driver will see the green light coming on only when all the four mechanics at the four wheels have pressed a certain button after they finish changing the wheels, and then the car is lowered from the jack. Only then the driver can leave the pit box. If a button is pressed too early, the light stays on red. This is exactly what happened to Red Bull.
Christian Horner explains how Red Bull was affected by the rule changes
Christian Horner was asked if what happened during Monza and Sochi was a direct result of the FIA's changed rules. He believes that even though both the situations were different, it was all because of the new rules.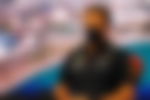 "Monza was a consequence of this, yes, a human error (after the wheel jammed at Verstappen, a mechanic pressed the button on the impact wrench a few tenths of a second too early).
ADVERTISEMENT
Article continues below this ad
"Sochi was something different. When Pérez was changing tires, the right rear wheel was stuck, Checo thought he had the sign to drive away but had to stop again. The approval procedure for driving away, therefore, had to start all over again.
"We are talking about just a few seconds here, but they accumulate in this situation. We practice the pit stops continuously, of course since the rule change, but it's true – it has become more difficult.", explained Horner. (Translated via Google Translate)
ADVERTISEMENT
Article continues below this ad
WATCH STORY: Biggest Crashes From 2020 Featuring Leclerc, Vettel & Grosjean
The teams will take some time to get adapted to the new rules, so we can expect to see even more slow pit stops, spicing up the later races.