Horner Explains Why Mercedes F1 Battle is 'More Political' Than Previous Ferrari & McLaren Clashes
Published 10/02/2021, 6:38 AM EDT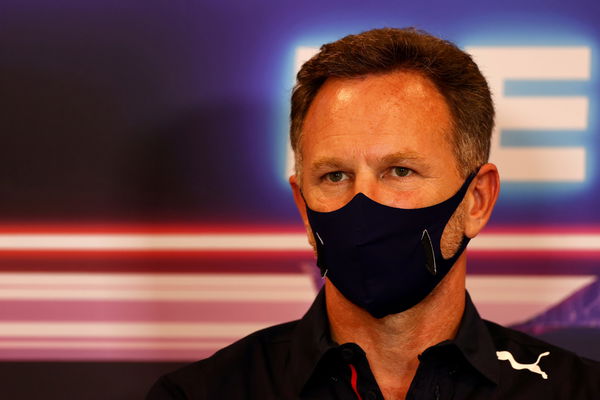 ---
---
As the situation in the drivers' Championship standings currently shows us — Red Bull driver Max Verstappen and Mercedes Driver Lewis Hamilton are separated by a mere 2 points. And let's not forget there are seven races left for this season of F1. So, who will win the crown, who will lose it — it all depends on tactics, strategy, and a lot of 'politics.'
ADVERTISEMENT
Article continues below this ad
According to Red Bull boss Christian Horner, the last one is quite important this season, as he believes this year's title fight is a "lot more political" than their past title fights with Ferrari and McLaren.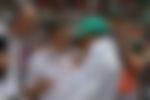 ADVERTISEMENT
Article continues below this ad
Horner is taking another jab at Mercedes with his "political" comment
Just a few days ago, Horner stated slyly that he loves winding up Toto, the Merc boss. While it is the first shot at the World Championship for Verstappen, it is the eighth probable victory for Hamilton. So, without a doubt, Mercedes has a lot to lose.
The mercury has been rising on the race track, thanks to clashes between Max and Hamilton, who do not wish to leave an inch of space for one another. And in the paddocks, Horner and Wolff are having their own kind of battle.
While speaking to the media, Horner revealed how he feels about this high-stakes fight with Mercedes. He said, "When we competed against McLaren for the championship and Lewis was driving for them, and when we were competing against Ferrari with Fernando Alonso and Stefano Domenicali, it was a very different atmosphere to this one.
"This has felt a lot more political with lots more going on behind the scenes. The inbox from Toto to the FIA, they are going to need a major clear-out at the end of the year.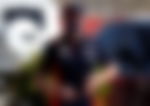 "Toto has never been in a position where he has been challenged. He inherited a very competitive team from Ross Brawn and he has done a great job in maintaining that but this is the first time he has had this kind of pressure and people react to pressure in different ways."
Monza clash was a no tactical foul, according to Christian Horner
ADVERTISEMENT
Article continues below this ad
The Austrian Boss of Mercedes did not shy away from making comments when it came to attacking the Red Bull F1 team. He said Max and Lewis' collision at Monza was a major "tactical foul."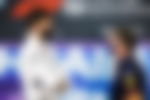 In return, Horner chipped in with his own statement about this. "I was really disappointed to hear Toto call it a tactical foul," he said, speaking on this topic. "Max is a racing driver and he is going to go for a gap and both drivers knew how important it was to be ahead and neither wanted to concede."
ADVERTISEMENT
Article continues below this ad
WATCH STORY: When F1 Drivers Had a Blast on Top Gear Featuring Hamilton, Vettel & Ricciardo
With this constant back-and-forth between the two team bosses and the fierce on-track duel between Max and Lewis, the Red Bull-Mercedes title fight has reached its climactic moment. In the next seven races, the Champion will be decided, and then we'll see who has the last laugh. Till then, this season of F1 is surely keeping fans on the edges of their seats!