Horner Latest on Vettel: When He Peaked in F1 & the 'Vettel Building' at Red Bull Headquarters
Published 06/30/2021, 7:55 AM EDT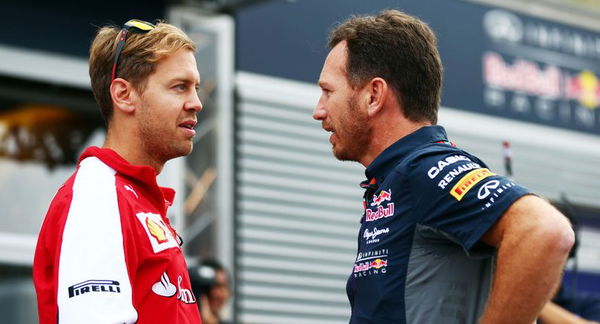 ---
---
After six seasons at Milton Keynes-based team, Sebastian Vettel left Red Bull in 2014 and his time there is still fondly remembered by many F1 fans. The German was in his prime at Red Bull, winning four consecutive drivers' championships from 2010 to 2013, before he made his move to Ferrari in 2014.
ADVERTISEMENT
Article continues below this ad
Those four years were obviously Vettel's peak. But even during that period, was there a time that he was absolutely on fire? According to Red Bull team principal Christian Horner, yes.
Watch Story: Insane Michael Schumacher Records That Lewis Hamilton Hasn't Broken Yet
ADVERTISEMENT
Article continues below this ad
Vettel one of the most important drivers in the Red Bull journey: Horner
After David Coulthard, who plays a pivotal role in Red Bull's early days in F1, Horner believes Vettel is one of the most important drivers in Red Bull history.
Appearing on the 'Beyond the Grid' podcast, he said, "Sebastian, obviously, was the next one with success that he achieved and the level that he managed to, you know, to hit was phenomenal.
"When was his peak?" the interviewer asked, to which Horner replied: "2013, 9 races wins in the row."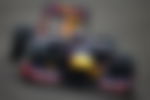 "I think in the environment we gave him, he felt loved and you know he felt he got the backing of the team and we were able to get the most out of him."
Red Bull have named a building in his honor
During the podcast, the Red Bull team boss revealed that the team Red Bull announced to name three of their divisions at their headquarters in honor of 3 people and one among them is Sebastian Vettel.
It is not a secret that Seb has a knack for the engineering side of F1. He still gives his team detailed feedback on the car, which, according to his teammate Lance Stroll, can make debriefs run quite long.
And even during his Red Bull days, the German used to study data after every race session and would bring them to the next race, which was obviously very useful for everyone involved.
So, when the team had to make a decision on which building was going to be named after Vettel, they knew right away.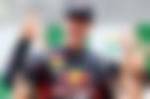 "We also have a Vettel building, which is where our data centers are. And that's all because that's Sebastian was so obsessed with data, and it felt right to have a Vettel building," said Horner.
ADVERTISEMENT
Article continues below this ad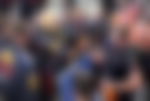 While he had been going through patch these past few years, hints of the old Seb returning have been seen lately. He secured Aston Martin's first ever podium in Baku and seems to be putting in impressive performances lately.
ADVERTISEMENT
Article continues below this ad
Do you think we'll see Vettel return to his old form again? Let us know in the comments section below.