Horner & Wolff Act Like '8-Year-Olds', Former F1 Driver Slams Mercedes & Red Bull Bosses
Published 11/30/2021, 10:01 AM EST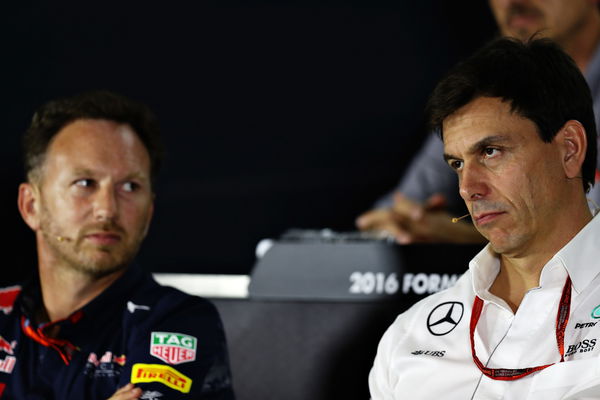 It is now pretty much guaranteed that this championship will go down to the very last race. The rivalry has been intense on the track and it has been reciprocated off-track as well. Mercedes and Red bull are not letting even a nickel slide away in this high-voltage battle. Christian Horner and Toto Wolff have been up on their toes this whole season criticizing each other. Now, former British F1 driver Johnny Herbert has come forward with his opinion on this undignified verbal banter.
ADVERTISEMENT
Article continues below this ad
He is critical of the approach the two bosses are taking and finds it childish. Granted, this is an all-out battle and healthy banters are expected. However, the constant back and forth, appeals, and clarifications are not the way the two bosses should operate.
Johnny Herbert labels them as '8-year-old kids arguing in the schoolyard'
ADVERTISEMENT
Article continues below this ad
The 57-year old has been part of 160 Grand Prix in his career expanding over ten years. Recently, Herbert was analyzing the championship for the Sunday Mirror where he discussed the two bosses and their approach this year. Herbert compared them to school kids who keep pointing fingers at one another.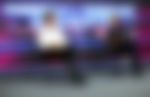 "I think many want to tell him 'grow up'. They look like two 8-year-olds arguing in the schoolyard. One points to the other and says, 'Look what he's doing," said the 3 time Grand Prix winner as reported by Mirror (quotes via Formulapassion)
"However, the technicians are not distracted by all this and are working to find that advantage that would be crucial for their respective drivers," he added.
Way ahead for Mercedes and Red Bull
ADVERTISEMENT
Article continues below this ad
As the championship is approaching its end, the intensity is expected to rise exponentially. The two teams are going for both, the drivers' and constructors' championships. While Red Bull is leading the former and Mercedes the latter, it will be nothing short of a cracker weekend in Jeddah.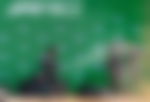 Silver Arrows boss Toto Wolff has made it clear that they are going to use what Red Bull and Marko called the "rocket engine" after Brazil GP. However, Helmut Marko is no longer afraid of that. He says "because you can no longer lower the spoiler, it will no longer bring an advantage of 0.4 seconds."
ADVERTISEMENT
Article continues below this ad
We are waiting for a dignified on-track battle instead of a demeaning verbal banter where it doesn't count.