'Horrible' COVID-19 Timing Put Lewis Hamilton on Backfoot in Mercedes Contract Talks: Webber
Published 12/28/2020, 5:35 AM EST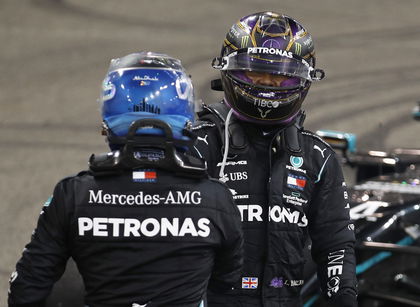 ---
---
It looked like Lewis Hamilton will confirm his stay in Mercedes for the upcoming season by Christmas. However, it wasn't the case, as 2021 is all set to show up, and still there are no signs of Lewis's contract renewal announcement.
ADVERTISEMENT
Article continues below this ad
Former Grand Prix winner, Mark Webber, felt that Lewis will not have the freedom he had in the past, as Toto Wolff is ready with the backup if their talks fail.
George Russell's one-off weekend in Bahrain may have turned out to be the trump card for the Austrian in pulling Lewis into the team. Hence, Webber opined that Mercedes may have succeeded in the talks with the seven-time world champion.
ADVERTISEMENT
Article continues below this ad
Webber's view on Lewis Hamilton
The former Red Bull driver opened up about the downside of Russell taking over his compatriot's seat in Bahrain. "It's such a cut-throat industry. Even someone like Lewis that was all downside for him," he said.
"George drove well. It was the easiest track in the world. It wasn't exactly Suzuka. But he still drove brilliantly in a compromised ergonomic environment in the car.
"Toto certainly likes the tightrope in terms of playing the game with lots of different things in the pit lane. And that was another one where it looks like it's come out in his favour."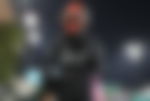 Over the last few years, Mercedes never had a reliable third driver. However, Russell showed his true potential while he was filling in for Hamilton at the Sakhir Grand Prix. Since then, the team marked Russell as their future driver.
Meanwhile, Lewis, who always managed to get his way during contract renewal talks, might have just fallen behind on this one. With Mercedes holding a reliable third driver in hand, Lewis might just have to oblige to the terms put forward by the team.
The timing was horrible: Mark Webber
The Australian felt that Lewis fell for COVID-19 at the worst time possible. "The timing for Lewis was just horrible," he said.
"I think I drove 1,000 days in a Formula 1 car with testing, practice, Grand Prix weekends. The whole thing put together over 12 or 13 years. And I think I had three days off.
"That's because I don't want anyone near my car. You try to look after your own share price, you don't want people to have exposure to your material, your people."
ADVERTISEMENT
Article continues below this ad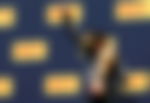 Lewis tested positive for the virus with his contract talks right around the corner. Hence, Russell's splendid drive in the desert turned out to fall in Mercedes' favor, as the team still holds the upper hand.
Of course, the announcement on the contract extension will occur soon, and it will be the news of Lewis extending his stay with the team.
ADVERTISEMENT
Article continues below this ad
However, the postponement might also be a hint that Mercedes and Lewis are losing their plot. Hence, it wouldn't be much of a surprise if Lewis decides to end his F1 career with the 2021 season.