How a Bloody Nose Made Lewis Hamilton Fearless in F1
Published 04/02/2021, 1:43 PM EDT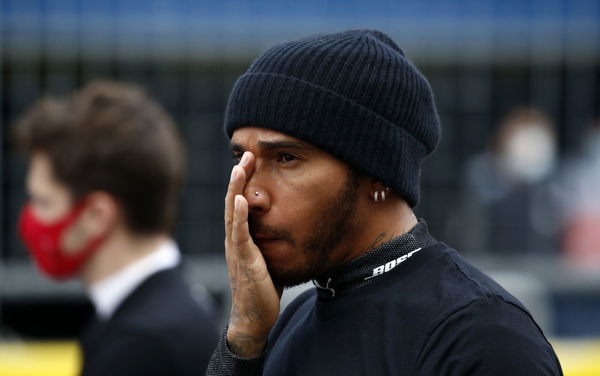 ---
---
Lewis Hamilton set the wheels in motion for a record 8th World Title with a win in Bahrain. This unprecedented achievement will make the greatest to drive an F1 car, at least on paper. But do you ever wonder what led him to become the person that he today?
ADVERTISEMENT
Article continues below this ad
It is a mixture of experiences, especially in his younger days, filled with traumatic experiences which helped fuel the fire inside. One of those was a boxing lesson that he took at the instruction of his father.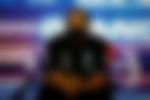 Hamilton, by his own admission, was a frequent target of bullies in school. So, his father, Anthony Hamilton, wanted him to be able to defend himself. So, how did it go for him?
ADVERTISEMENT
Article continues below this ad
He was badly beaten inside the ring by a tall and strong boy. Naturally, he went home in tears, with blood running from his nose. Any normal father would hug his 8-year-old kid to comfort him. But Mr. Anthony Hamilton isn't your normal dad.
"I remember my dad kneeling down in front of me and saying, 'You're going to get back in there and give it everything you've got'," Lewis Hamilton told 'Wired' in an interview.
"You've got to face your fears headfirst. I went in, and I didn't let this kid get a single punch in, and I overcame this fear. I use that same experience with all my racing."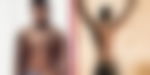 Racing's empowered Lewis Hamilton to fight his bullies
ADVERTISEMENT
Article continues below this ad
Lewis Hamilton's personality has evolved tremendously over the course of his F1 career. He's grown from his stint at McLaren to the later stage of his career now with Mercedes. The core reason for that has been his prowess behind the wheel.
It's allowed him to gain attention and express himself more freely. More importantly, during his younger days, it helped him overcome his shyness and learning difficulties.
ADVERTISEMENT
Article continues below this ad
"I had this strength that I didn't even know that I had, and the growth that I would experience through these races of being able to put my elbows out, stand up, not be pushed over and bullied, was really empowering," said Lewis Hamilton.
He's always trying to find the limit, not just of his F1 car, but also of himself. He showcased that with his victory over Max Verstappen in Bahrain last week. And he now does it regularly with his activism and calls for a better world.