How Bahrain Fireball Crash Helped Romain Grosjean Have the Last Laugh in F1
Published 12/09/2020, 11:49 PM EST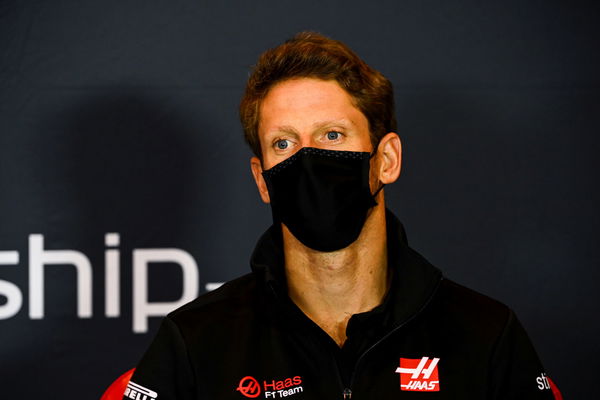 ---
---
From 2012 onwards, Romain Grosjean garnered himself a reputation for being a crash king. Right through his F1 career, every time he had a crash, he was constantly mocked and ridiculed. However, all that froze in its tracks, more than a week ago in Bahrain.
ADVERTISEMENT
Article continues below this ad
The Frenchman endured a horror crash that saw his car go up in a massive fireball. Miraculously, he was able to stagger away in one piece. Coming away with nothing but a few minor burns to his hands and ankle, he returned mostly hale and hearty.
Realizing how he showed the people just how dangerous F1 is, public opinion quickly changed. In other words, he went from the trolls' favorite punching bag to a man who cheated death.
ADVERTISEMENT
Article continues below this ad
Romain Grosjean gets his own back on the trolls
In fact, he recently updated his Twitter profile, with his bio reading, "Haters and fire resistant." This is pretty much a cheeky dig at all those who criticized him for his crash-happy ways.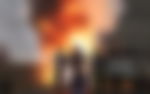 Admittedly, F1 pundit Will Buxton suggested that Grosjean's fiery crash had a positive effect on his career. He said, "In a weird way, Romain's accident could be one of the most positive things to happen to his Formula 1 career. … He left the Bahrain paddock immersed in love and respect."
ADVERTISEMENT
Article continues below this ad
Up until then, he was set to leave the F1 paddock along with his teammate, Kevin Magnussen. Despite the crashes, Grosjean was and still is a decent racing driver. He has boasted of a number of podiums throughout his F1 tenure. Unfortunately, he has been susceptible to a number of silly mistakes as well.
On occasion, those mistakes became plain embarrassing. Notable ones include spinning and crashing at the pit lane exit at Silverstone. Additionally, he even crashed out behind the Safety Car, a feat that George Russell unintentionally recreated in a recent race.
ADVERTISEMENT
Article continues below this ad
However, this Bahrain crash has silenced all the haters. In this manner, he can now walk away from Formula One with his head held high.