"How Big are Your B*lls Now?" – Webber Reveals Radio Exchange During Multi-21 Meltdown With Vettel
Published 05/21/2021, 12:03 PM EDT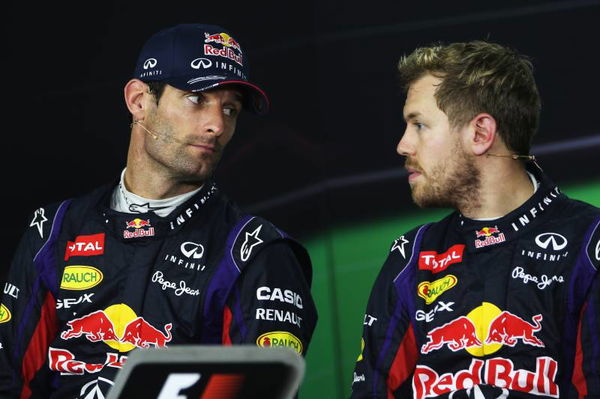 ---
---
Team orders can easily become a controversial topic of discussion whenever they are deployed and followed. But when they aren't followed as per protocol? The situation then can become a real mess, as seen by the 'Multi-21' meltdown at Red Bull between Mark Webber and Sebastian Vettel at the Malaysian GP in 2013. And during that whole saga, Webber has revealed the crass language he used with his team principal, Christian Horner.
ADVERTISEMENT
Article continues below this ad
The Australian former F1 driver appeared on the F1 Podcast 'On the Marbles' alongside David Coulthard. There he divulged on what he said to Horner on the radio as it unfolded –
"I was like, 'What are we doing? This is such a mess.' Here we are on each other. Actually I said to Christian, 'How big are your ba*ls now?' on the radio."
ADVERTISEMENT
Article continues below this ad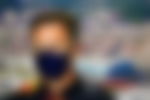 "He's like (in a squeaky voice), 'We have told him. We have told him."
He may or may not have been attempting to make a mockery of his former team boss; we'll leave that to your own judgment. But it tells you how bad the situation got there at Red Bull.
"So, I mean it was very, very close for both of us to destroy. I mean we nearly made contact obviously. It was a horrendous half an hour and highly embarrassing internally for all of us," said Webber.
Horner had previously revealed the intentions of Sebastian Vettel for not following team orders
Vettel could have let Mark win the race and it would have been no trouble for Red Bull. But the German had some hangover left from the previous season, according to Horner –
ADVERTISEMENT
Article continues below this ad
"Sebastian was fighting (Fernando) Alonso for the championship and Mark squeezed him up against the pit wall in Brazil in the championship decide. That ultimately resulted in (Vettel) getting turned around by Bruno Senna. Sebastian was hugely angry about that…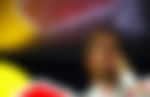 "So then you've got a situation where Mark's in the car ahead, Sebastian on new tyres in the car behind. The tyres were pretty fragile, we're telling them 'right, hold position' … and Sebastian thought 'f*** you."
ADVERTISEMENT
Article continues below this ad
Fortunately, the two of them are on much better terms these days. As for this incident, it will forever stay within the F1 folklore.