How Big Is the F1 Fuel Tank?
Published 12/21/2020, 12:18 AM EST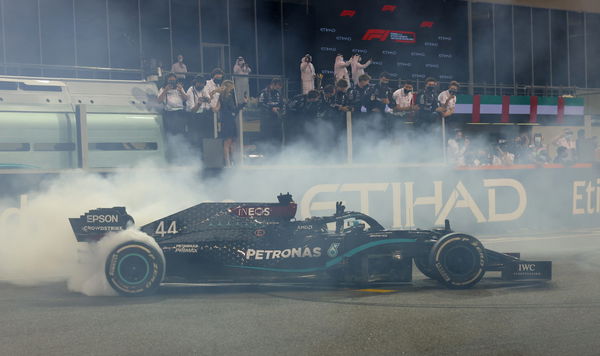 ---
---
In the motorsports world, the Fuel Tank plays an important role in regulating the performance of the cars. However, the races are quite long in the F1. Each race covers approximately up to 300 kilometers, further, the fuel tanks are ought to be big.
ADVERTISEMENT
Article continues below this ad
Henceforth the fuel tanks and their weight have a substantial impact on handling, braking, and cornering. Also, engine thermal has a direct effect during race time.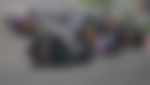 The 2020 season has undergone immense growth in fuel performance.  Further, at present Mercedes stands dominant in the arena of crafting the promising fuel-efficient engine system. However, the limitations posed on the fuel mark have affected the racing form in the grid.
ADVERTISEMENT
Article continues below this ad
However, the battle to make the utmost from the given resource according to the ERS further looks forward to benefiting the majority of the population. The chief motive of ERS is to re-use the wasted energies and further create kinetic energy out of the braking system of the cockpit.
Why Bigger Fuel Tanks are Necessary?
There is a valid reason to have a bigger fuel tank.  Subsequently, the primary function of the engine's fuel system is to recover the fuel from its tank. Further, it requires delivering it to the engine. This gets done to generate the torque.  In order to recover the fuel from the tank when there is an increase and to regulate this pressure.
However, the maximum fuel capacity that used in F1 racing motorcars in a race is 105 kilogram. Subsequently, the new hybrid engine requires some tight performance on the ultimate level when performing the races. Thus, the fuel loads get optimized and are the best tradeoff between starting the race and energy.
ADVERTISEMENT
Article continues below this ad
The fuel tank can hold up to 22 liters of fuel and further, it runs at the utmost tolerance. The next-generation engine is much more mature and is fairly common for cars.
It's used in order to start with the least amount of fuel allowed and can be a replacement for fuel consumption in a much durable and accepted trade-off for the starting weight in a race. Since there have been changes in the rules and regulations in the introduction of the new chassis package and wider tires.
The tank however contains a number of low-pressure electrically powered lift pumps. It is typical for three to four of them in such a position to suck up fuel from the tank corners. The fuel consumed by the engine is approximately proportional to RPM at full throttle. However, at closed throttle, the engine uses no fuel. Henceforth in this way, the fuel is saved and used for the long run.
ADVERTISEMENT
Article continues below this ad