How Brazil Demoralized Lewis Hamilton's First Championship Victory With Boos Before Recent Citizenship Honor
Published 04/15/2022, 7:51 AM EDT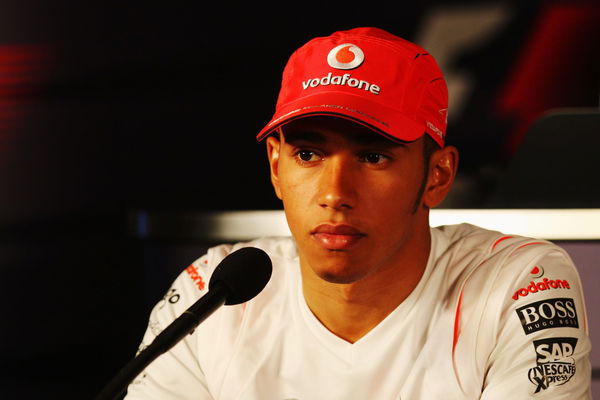 Lewis Hamilton is one of the greatest drivers the sport has ever witnessed. He has overcome several hurdles to reach the level he is at now. With seven World Championships to his name, the Formula 1 fans all over the world respect him. However, that was not the case back when he won his first World Championship in Brazil.
ADVERTISEMENT
Article continues below this ad
Brazil will always remain special to Hamilton as he won his first title in the country in 2008. The then 23-year-old was booed in Brazil after he finished P5 to take home the title. And now
reports
suggest Hamilton is on the verge of attaining Brazilian citizenship. You know what they say, the only thing permanent is change, and it is certainly what has happened to Hamilton and Brazil.
How Lewis Hamilton became the youngest World Champion in Brazil
ADVERTISEMENT
Article continues below this ad
Going into the race, Lewis Hamilton was leading the driver's standing with 94 points with Felipe Massa in Ferrari behind him with 87. If the Brit finished P5 or above, he will become the youngest F1 world champion. He finished fourth in qualifying while Massa finished P1. With rain predicted during the race, Hamilton faced a mighty challenge.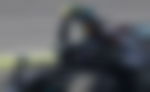 Massa had a comfortable race and maintained his position. Meanwhile, Toyota's Timo Glock starting in P10 pitted during lap 36 and their strategy was to go long. Hamilton and Vettel battling for the fourth position changed to intermediate tires as rain fell in lap 63, but Glock remained on the track and moved to P4. The current Mercedes driver struggled for grip, which allowed Vettel to overtake him into P5.
However, Glock's decision to not change to intermediate tires proved costly as Hamilton went ahead into P5. The result sparked celebrations in the McLaren camp, but we heard loud boos from the grandstand after Hamilton's stunning victory. Many believe the British driver beating Massa, a Brazilian to the title, was the reason for the unpleasant reaction of the crowd.
ADVERTISEMENT
Article continues below this ad
Speaking of the incident, Hamilton's brother Anthony Hamilton said, "I really cannot find any words. Great, absolutely great … it's a shame the crowd are doing this [booing]."
However, the Brazilian fans are currently showing their love and appreciation for Hamilton. The 37-year-old has constantly praised the culture in the country and his admiration of Brazil's F1 champion, Ayrton Senna, has made the fans treat Hamilton as one of their own.
ADVERTISEMENT
Article continues below this ad
Watch This Story: F1 Drivers Fighting on Track
The boos in 2008 have turned into cheers in 2021, after Hamilton's impressive comeback victory in Interlagos. We hope Hamilton receives the same reaction when F1 returns to Brazil in 2022.
Edited By: Ranvijay Singh