How Can Max Verstappen Beat Valtteri Bottas to Clinch Second in F1 Drivers Championship?
Published 11/21/2020, 5:14 AM EST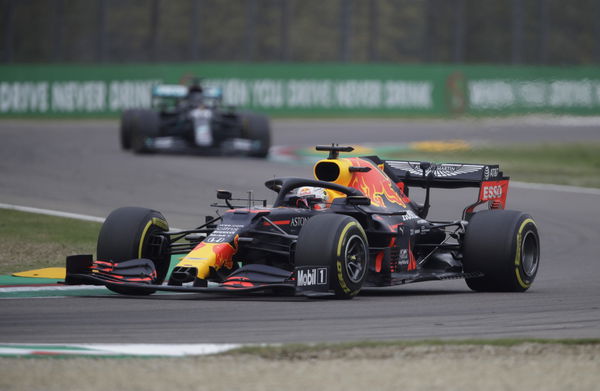 ---
---
Max Verstappen is exceeding the expectations in this Red Bull. He is currently 3 in the Drivers' Championship behind the Mercedes duo of Hamilton and Bottas. Importantly, he holds a 70 point lead over 4th-placed Sergio Perez with only 3 rounds of racing to go.
ADVERTISEMENT
Article continues below this ad
Unless something dramatic happens, he isn't slipping away like it's Turkey from the overall Top-3 spot.
Can Max Verstappen overtake Bottas as the runner-up?
ADVERTISEMENT
Article continues below this ad
The theoretical answer to that question will be – Yes, he can. The Dutchman needs 28 points to dislodge his Finnish counterpart from the second spot. A tally of 78 points is still at stake here.
Considering his championship aspirations, he may not care a lot for that. However, finishing 2 would bring might unlock some financial rewards in his contract. Then there is the greater matter of pride and prestige in F1.
But how can he?
If Verstappen does heroically win all 3 races in Bahrain and Abu Dhabi, Bottas will only need to finish P2 at them. A point at each of them for the fastest lap of the race is a non-factor here.
However, in the unlikely scenario of his rival not gaining a single point at any of them or having 3 DNFs, the Red Bull driver will need just one race victory and an eighth-place finish at either of the remaining 2 races.
The Dutchman will need lady luck to shine brightly on him for this to happen.
What if Verstappen & Bottas finish 2020 tied on points?
ADVERTISEMENT
Article continues below this ad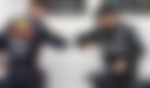 If Max and Valtteri were to finish the season level on points, that would present a rare occurrence in F1. But one that has happened before with Alonso and Hamilton, both placing on 109 points at the end of their bitter 2007 season. The FIA rules dictate –
"In case of a tie in points, we give preference to the driver who has won more races. If that still doesn't break the tie, the champion will be the one that has the most 2nd place finishes. If the drivers are still equal, the governing body considers 3rd place, then  4th, and so on."
ADVERTISEMENT
Article continues below this ad
Wouldn't we just love to see that? With the title race officially over now, the battle for the 'Best of the Rest' throne continues.