How Did Lewis Hamilton Get Into F1?
Published 08/07/2021, 10:45 AM EDT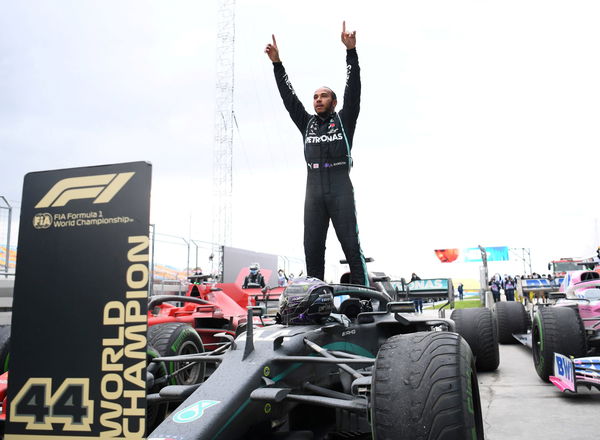 ---
---
Lewis Hamilton is one of the most well-known racing drivers in the entire world. And why wouldn't he be? The British racer is a seven-time F1 world champion, who has managed to smash almost every single record in the sport set by the greats – Michael Schumacher, Alain Prost, and even his idol, Ayrton Senna.
ADVERTISEMENT
Article continues below this ad
The Mercedes driver is already eyeing his eighth world title, which will set a world record for most F1 world championship wins by a driver, narrowly edging the long-held record by the racing legend, Schumacher. Who knows, he could well set the much-awaited record by as early as 2021.
It isn't just about the title wins, but also Grand Prix wins. As of the 2021 Hungarian Grand Prix, Hamilton is just one win away from securing the 100th victory of his astonishing F1 career.
ADVERTISEMENT
Article continues below this ad
The numbers show why Hamilton is categorized as one of the greatest racing drivers in the history of the sport.
But let's reverse the timeline a bit. There have been several questions over the ignition of Hamilton's success.
How did the Briton find his way into F1?
Well, all fingers point to McLaren.
How Lewis Hamilton paved his path to F1
Like every other racer in F1, Hamilton, too, started his career in Karting. Having started at eight years old, it took him just two years to achieve his first title, the British Karting Championship, followed by another one in the STP Karting Championship.
From thereon, everything Hamilton touched turned into gold, as he secured titles in racing series including Sky TV KartMasters, Five Nations Champion, Super One Series, and Champions of the Future Series.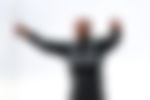 After such mountainous success, in 1998, McLaren rang up Hamilton and slotted him under the McLaren Driver Development Support Programme. At 13, he ended up being the youngest driver to receive a contract from an F1 team.
The contract acknowledged technical and financial support for the rising superstar. Most importantly, the contract had a clause that stated their openness to promote Hamilton as an F1 driver in the future.
McLaren's contract opening doors to FIA-approved events
Hamilton crept his way up to the British Formula Renault Winter Series in 2001. After a dull start, the Briton secured his first Formula Renault title in 2003. Later in 2004, Hamilton entered the Formula 3 series, where he finished P5 in his debut outing.
However, the very next season in 2005, he clinched his first Formula 3 title after switching teams from Manor Motorsport to ASM Formule 3. It was then time for yet another promotion, as Hamilton moved up to GP2, which was then the gateway to F1.
ADVERTISEMENT
Article continues below this ad
Racing from ART Grand Prix, Hamilton won the title on his very first season, which impressed McLaren enough to promote him to F1 in 2007. Well, do we need to spell out how his F1 career played out?
The fact that he beat Fernando Alonso twice and secured his first F1 title in only his second season set the tone for what was to come. Since then, Hamilton has been an unstoppable force.
ADVERTISEMENT
Article continues below this ad
But, Max Verstappen is now the only obstacle between himself and his record-breaking eighth title. So, similar to the rivalries with Alonso and Nico Rosberg, will Hamilton defeat the flying Dutchman?
Watch Story: Lewis Hamilton: Ranking His F1 World Titles From 2008 to 2020