How Do F1 Drivers Drink in an F1 Car?
Published 08/13/2021, 9:29 AM EDT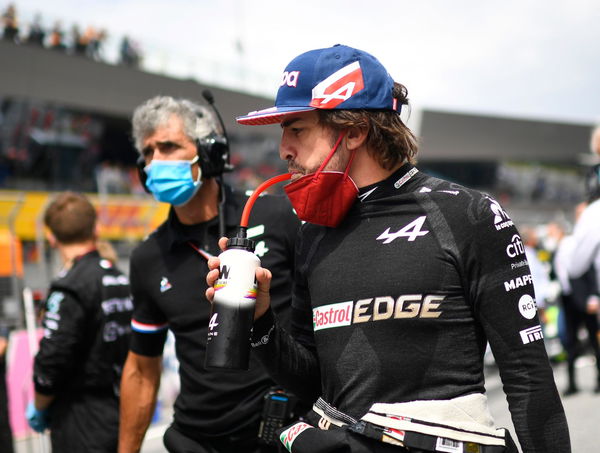 Kimi Raikkonen's hilarious radio moment- "No Kimi, you will not have the drink," begs the question, how do drivers drink in the car?
ADVERTISEMENT
Article continues below this ad
The high-speed sport is physically demanding; a typical Grand Prix race exposes a driver to very high temperatures, excluding the environmental conditions. The engine and the cockpit emit a lot of heat by themselves. As a result, temperatures can hit 50 degrees for the driver.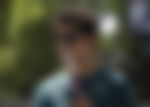 High temperatures, along with the physical strain of driving a Formula 1 car, cause drivers to sweat a lot. The average weight loss at the end of a race is 2-3 kilograms – all because of the loss of fluids. To prevent the drivers from passing out or suffering from dehydration, they drink up to 1.5L of fluids before the race.
ADVERTISEMENT
Article continues below this ad
What is the drink and how do F1 drivers take it?
The solution given to the drivers is highly concentrated with glucose and is rich in vitamins and minerals. It's not the same across the grid though, as drivers can choose the drink they want in their car.
For the race, teams fit each car with a bag of fluids. They usually attach it to the cockpit itself and it's also fitted with a pump. Despite the complicated technology behind F1 cars, the drink system is relatively very simple.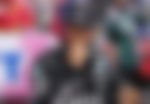 If observed carefully, one notices a long pipe protruding out of the drivers' helmets. This pipe is connected to the pump of the drink bag. The steering wheels come with a special button for the drink. During the race, the driver can use the button to activate the pump. This spurts water directly into the driver's mouths.
ADVERTISEMENT
Article continues below this ad
The most favored liquid to hydrate on is for a select few at the end of the race: the victor's champagne. However, in the podium's pursuit, it is extremely important for the drivers to constantly replenish themselves. There are many times drivers have complained on team radio regarding problems with the drink. While there is nothing the team can do about it; it results in drivers feebly stepping out of their cockpits at the end of the race.
ADVERTISEMENT
Article continues below this ad
So it is important for the drivers to hydrate themselves over the course of the 90- 120 minutes they are on the competitive track.
Watch this story: What Are Sprint Races & Where Will They Be Held?