How Esteban Ocon Gained Fernando Alonso's Respect, Alpine F1 Boss Reveals
Published 12/05/2021, 8:36 AM EST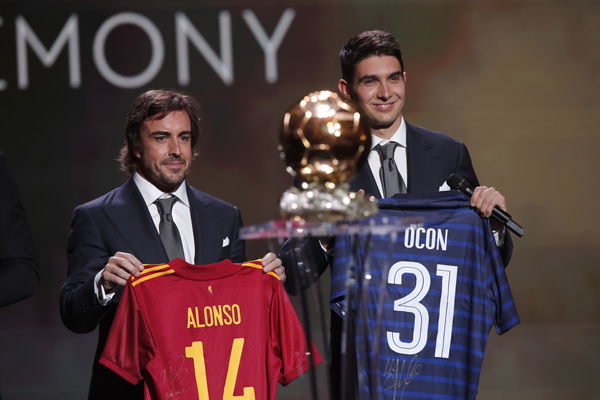 Fernando Alonso returned to the sport after a gap of two years out of Formula One. Although he took some time to get back on the pace but he has certainly found his form. He took his first podium in seven years at the last race in Qatar with a lit help from teammate Esteban Ocon. Alpine Executive Director Marcin Budkowski also complimented both drivers for working well together.
ADVERTISEMENT
Article continues below this ad
They worked together in Brazil to maximize the result for the team. Ocon gained the two-time world champion's respect when he showed him his true pace.
WATCH STORY: F1 Drivers Fighting on Track
ADVERTISEMENT
Article continues below this ad
Fernando Alonso gained a lot of respect for Esteban: Alpine boss
As reported by Formula1.com, the Pole in the team principal's press conference gave an update on the relationship between the two teammates. He stated that the dynamic between both drivers is of brothers and both have a lot of respect for each other.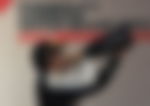 " Every driver pairing is different–but certainly this one is fantastic to see. There is a bit of an older brother-younger brother relationship between Fernando and Esteban. Certainly, Esteban is looking up to Fernando because of his career and his achievements.
Equally, at the beginning of the year, he was, y'know, well determined to show Fernando how quick he is, and he did that on a few occasions. I think Fernando gained a lot of respect for Esteban when he saw how quick he could be. So the two, pretty quickly in the season, gauged each other and observed each other–but also they get on really well." said Marcin.
Budkowski reveals how Alpine drivers helped each other in 2021
Alonso aided Ocon when he defended Hamilton's charge in Hungary to ensure that the Frenchman could win his first race. The French driver returned the favor in Qatar. Budkowski also noticed that both drivers helped each other in the races without the team's need to intervene.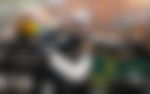 " The two races where we ended up on the podium, in both races, they helped each other, and almost without any need for the team to underline this. Fernando knew exactly what he was doing in Budapest to help Esteban win this race, and when Fernando jokingly asked Esteban to help him in Qatar, Esteban knew exactly what the race situation was and was very willing to do that. It's great.
ADVERTISEMENT
Article continues below this ad
It was great to see. We've seen that on the track, but we see it every day in the debriefs, in all the race preparation. They respect each other, they help each other and they're working together to get the best results for the team." said the Alpine boss.
Both drivers have sacrificed their races for the betterment of the team. Alpine has been battling with AlphaTauri throughout the season for P5 in the constructor's championship. Now they have a comfortable cushion thanks to their 25 points result in Qatar to the Italian team's 0.
ADVERTISEMENT
Article continues below this ad
Let's hope that their strong bond continues in the 2022 season as well.