How Ferrari Orchestrated the Most Undeserving F1 Race Victory With Michael Schumacher and Paid the Price
Published 05/13/2022, 4:32 AM EDT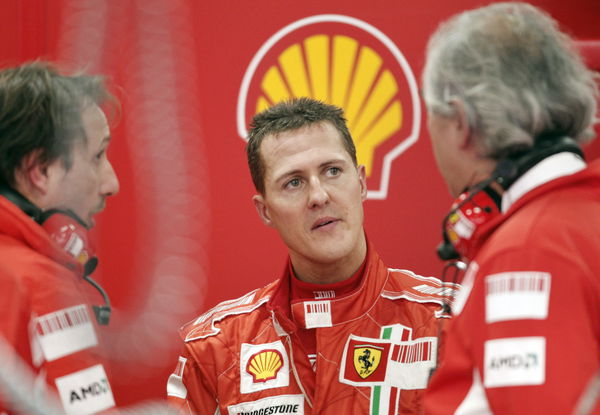 Austria 2002. "Let Michael Pass for the championship". The last lap and the last corner overtake gave F1 history a Michael Schumacher-Rubens Barrichello iconic moment.
ADVERTISEMENT
Article continues below this ad
The crowd roared and bemoaned as they witnessed something very unfair and unlikeable. Later on, an awkward ceremony followed which was again filled with intense drama.
ADVERTISEMENT
Article continues below this ad
This Michael Schumacher pass made Rubens Barrichello's season worse
The beginning of the 2002 season was a nightmare for Rubens. He had not finished four races before the Austrian Grand Prix. In fact, agead of the 6th round, the Brazilian had sadly scored only 6 points with one 2nd place finish. By the time season ended, the Ferrari driver had a stat of 5 DNFs.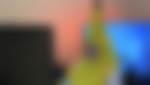 By the time Austrian GP had arrived, Barrichello needed something to boost him. However, he was quick in qualifying and started the race as pole-sitter. Leading throughout the race, his worst nightmare finally struck. The team sadly asked Rubens to let his teammate pass. Though initially refusing to let Michael pass, he finally yielded on the last lap.
and to be perfectly clear, he finished a lot more in aggregate throughout 2002, but that's referencing thus far at this point in time if we're going back the moment. 3 mechanical retirements. 1 DNF via a Ralf yeet. and a podium at Imola. pic.twitter.com/VEtStmme7r

— CYMotorsport (@CYMotorsport) May 12, 2022
Schumacher, understandably, asked Barrichello to take the number 1 stand during presentation. Moreover, he also handed the winners' trophy to him. This did not come without a price though as today marks the 20th anniversary of the $100k fine Ferrari, Schumacher and Rubens faced later. Notably, this fine was handed for breaching the protocol and not for the swap.
The FIA brought changes in after this incident
ADVERTISEMENT
Article continues below this ad
Many would agree that the last-minute overtake was unnecessary. With Schumacher leading the table with 67 points at the end of the year, the German would have won the 2002 championship, anyway. The worst part being most of the Brazilian's DNF's were mechanical errors from the team's end, while Schumacher was winning comfortably with the same car.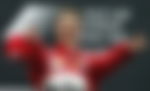 FIA took some steps to eradicate team orders from the next season after this incident. However, they were not too successful as the units came up with creative coded words to pass on messages. A famous example being Felipe Massa being told "Fernando is faster than you", so that Alonso could easily pass him.
ADVERTISEMENT
Article continues below this ad
Watch This Story: F1 Stars Max Verstappen, George Russell Enjoy Miami Heats Dominant Surge at NBA Playoffs  
These controversial moments are a very big part of F1's history. As wrong or right as they sound, this is the very essence of what racing is all about.
Edited By: Ranvijay Singh