How Honda Developed F1 Engines For Red Bull While Mercedes, Ferrari and Renault Couldn't
Published 07/27/2020, 6:37 AM EDT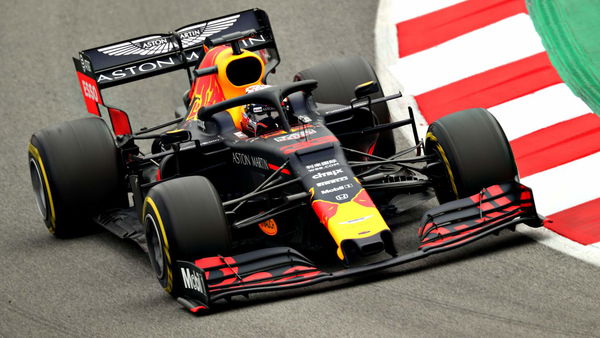 ---
---
The fact that Red Bull and AlphaTauri got an engine upgrade ahead of the season opener in Austria left F1 fans scratching their heads.
ADVERTISEMENT
Article continues below this ad
Weren't all engine manufacturers in lockdown? If so, then how come Honda managed to bring a new power unit to Austria? Did they bypass the law?
If these questions were bothering you, then fear not. The FIA has finally spilled the beans on the aforementioned matter.
ADVERTISEMENT
Article continues below this ad
The reason for Honda's so-called upper hand was simply a case of geographical advantage. Unlike the other European engine manufacturers like Mercedes, Ferrari, and Renault, Honda simply made use of the fact that Japan went into lockdown a lot later than the European countries.
Red Bull F1's engine supplier, Honda, were given flexibility but the duration of shutdown remains the same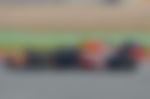 According to Motorsport, the head of the FIA's single-seater matters, Nikolas Tombazis said, "The shutdown for Honda was a bit different to the shutdown for the rest of the manufacturers. Not in terms of duration, but in terms of when it happened.
"Japan had a completely different evolution of the COVID and the lockdown situation. We didn't know when we agreed these rules in early April whether Japan would have a lockdown in the summer, depending on how COVID evolved in Japan.
"So we had to give some flexibility to Honda to have the shutdown a bit later. If they had a legal requirement to go into lockdown in July in Japan, (it would have been hard to) then go back to the European teams and say, by the way, we need to lock you down another month because Japan is in lockdown.
ADVERTISEMENT
Article continues below this ad
"That's why Honda were able to do some work while the Europeans were in Lockdown and they are making up for this now."
So to sum it up, Honda were able to work on their engine because they had a late shutdown. So it's not a case of foul play, just some leniency which was necessary under these harsh and uncertain times.
Besides, it was not an upgrade that gave Red Bull and it's sister team any added power. According to the FIA, it was only a reliability upgrade. Not that Pierre Gasly would have believed it. But overall, the engine hasn't been all too bad.
ADVERTISEMENT
Article continues below this ad
After all, Red Bull's Max Verstappen is the only one constantly challenging the Mercedes drivers.
SOURCE- Motorsport.com