How Michael Schumacher Justified His Dirty Driving in F1
Published 05/01/2020, 4:39 AM EDT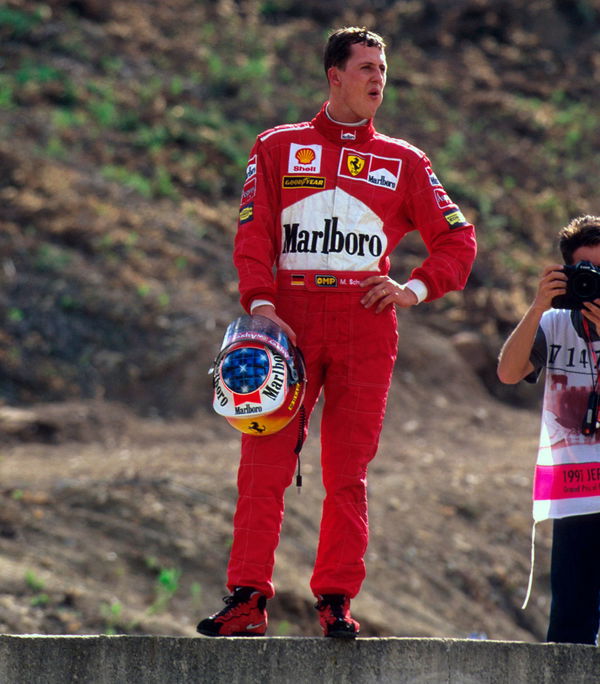 With 91 victories and 7 World Championships, Michael Schumacher is undoubtedly the greatest F1 driver of all time. As the record books go, Michael was a wizard behind the wheel. Even when under pressure, the German driver rarely flinched or made an error. Michael's greatness in the sport is unparalleled but there's another side to "The Michael", that some choose to ignore. Not all of Schumacher's greatest moments came without some underhanded tactics being used. Throughout his illustrious career, there were several questionable moments in Michael's driving which put a blot on his otherwise flawless record.
ADVERTISEMENT
Article continues below this ad
Michael Schumacher: His infamous tactics
Michael's longtime friend and engineer Ross Brawn reflected on his less than stellar moments in F1. Brawn gave his thoughts on some of Michael's most infamous moments in Formula 1 and how Michael explained his actions.
ADVERTISEMENT
Article continues below this ad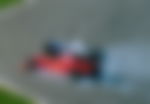 Of all the "dirty" moments that Michael had in Formula 1, fans despise the German for 2 particular incidents. The first was his aggressive defending at Jerez 1997, against Jacques Villeneuve for the World Championship. The second, his deliberate "blocking" at Monaco in 2006.
At the 1997 European Grand Prix, Michael Schumacher led Championship rival Jacques Villeneuve by a single point. The German was tantalizingly close to capturing his first title with Ferrari. All Michael had to do, was finish ahead of Jacques, to seal the Championship. As the race got underway, it was clear that Villeneuve's Williams was much faster than Michael's Ferrari.
As the race progressed, Villeneuve caught up with Schumacher and attempted to pass him. Catching Michael Schumacher is an achievement on its own, but passing him was unheard of in those days. Nevertheless, Villeneuve and Schumacher jostled for the lead which would decide the Championship. After several missed chances, Jacques finally dive-bombed Michael. At this point, Schumacher had two choices – let Villeneuve by and come back at him or crash into him and hope he's unable to continue.
In a move that shocked fans and pundits, Michael chose option number 2. Despite knowing fully well that Villeneuve was alongside him, Schumacher turned in. Sadly, for Michael, the move only resulted in irreparable damage to his car, ending his race. Villeneuve went on to finish the race and seal the Championship.
On F1's official Beyond the Grid podcast, Ross Brawn reflected on the move and revealed Michael's reaction to the incident. As it turns out, Schumacher was furious after the collision and blamed Villeneuve entirely. Speaking to Tom Clarkson, Brawn said:
Ross Brawn on Monaco and Jerez
"When he came back to the pits, he was convinced Villeneuve was the villain"
"So, he came back to the pits screaming- "we have to get Villeneuve disqualified", he'd driven into him"
"And then we showed him the video and he was genuinely shocked, in his own mind, Villeneuve had hit him"
Michael's notorious side reared its ugly head once again during the 2006 Monaco Grand Prix. During the qualifying session for the Monte Carlo race, Schumacher sabotaged his rivals' qualy laps by pretending to lose control at the Rascasse corner. In the dying stages of Q3, it became clear that Fernando Alonso would pip Michael to pole.

In a bid to not lose out on the all-important starting position on the streets of Monaco, Michael decided to end others flying laps prematurely. The German "lost control" on one of the slowest parts of the Circuit, triggering yellow flags. Drivers had no choice but to back off, giving Michael pole. Later on, the FIA concluded that Schumacher's actions were deliberate and stripped him of pole.
Many fans and experts lambasted Schumacher on that fateful day. The desire to win is a commendable trait but winning by any means necessary is a questionable attribute. Brawn reflected on the Monaco controversy and termed it "a stupid move".
ADVERTISEMENT
Article continues below this ad
"I think Monaco was a stupid move, I don't really understand Monaco"
"The frustration with Monaco is we knew we wouldn't be on pole but we had such a fast car and a great strategy"
"Where I kicked myself is, I should've made that even clearer to him"
ADVERTISEMENT
Article continues below this ad
"He did something he shouldn't have done and I don't think he ever had an excuse for it"
Despite Michael's bending of the rules every now and then, he is without a doubt, a phenomenal driver. Putting his questionable moves to a side, Schumacher represented a breed of thorough and complete racers in Formula 1.