How Mick Schumacher Reminded F1 CEO of His Father Michael With a Peculiar Habit in F2
Published 09/20/2021, 8:03 AM EDT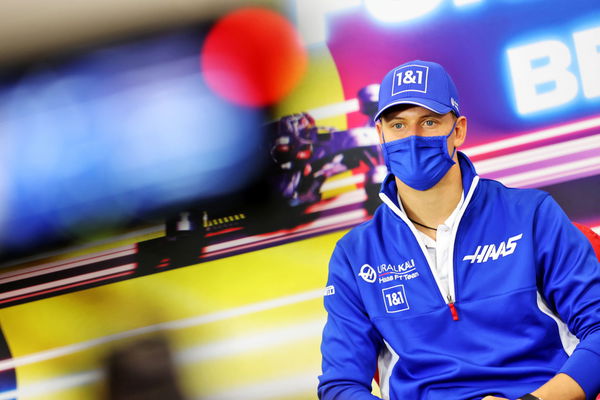 ---
---
Ever since Mick Schumacher set foot into the world of Formula 1, driving for the Uralkali Haas F1 Team, there have been talks of how he resembles his father in more ways than one.
ADVERTISEMENT
Article continues below this ad
With fans trying to cling to the memory of F1 legend Michael Schumacher through his son, even Formula One CEO Stefano Domenicali chimed in with his observations concerning how Mick Schumacher is not so different at all from his father.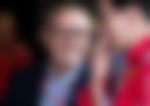 Seven-time world champion Michael Schumacher suffered a severe brain injury in a freak accident in 2013 when he was skiing, along with his then 14-year-old son, Mick. He was placed in a coma and that was the last that people saw of Michael.
ADVERTISEMENT
Article continues below this ad
The Schumacher surname returned to F1 again in 2020 when Mick Schumacher, Michael's son, won the Formula 2 world championship and secured a seat with Haas in Formula 1. Fans all around the world were overcome with joy and emotions, and a lot of old hardcore Michael fans started using Mick to hold on to the memories of the legend Michael Schumacher himself.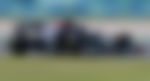 Mick Schumacher reminds F1 CEO of his father
F1 CEO Stefano Domenicali himself is not so much different from the fans. In an interview with sport.bild.de, he mentioned that he had known Mick ever since Mick was inside the womb of his mother.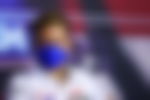 "I've known him since he was in his mother Corinna's womb. Mick totally reminds me of his father.", said Stefano.
ADVERTISEMENT
Article continues below this ad
He also drew comparisons between Mick and his father, Michael. A lot of what Mick does on the racetrack is a reflection of his father, and also Stefano pointed out the fact that both of them used to spend time in the paddock with a notepad and a pen.
"When I first saw him in Formula 2 with the Prema team, he had a notepad and pen with him – just like Michael back then in Formula 1."
It's clear that it's not only the F1 fans who have been hit with a slap of nostalgia following the return of the Schumacher name to Formula 1.
ADVERTISEMENT
Article continues below this ad
The whole world is watching Mick and trying to find fragments of Michael in him. The question is, will he be able to replicate the success that his father has had in Formula One? It remains to be seen.