How Much Do F1 Cars and Tires Weigh?
Published 03/31/2021, 3:59 AM EDT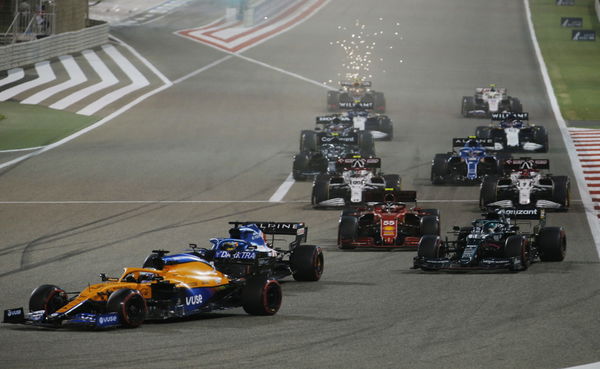 ---
---
In Formula One, the tires are one of the most important aspects of the car. Without them, the cars literally cannot run. It is also worth mentioning that the F1 tires are fairly heavy and require 2-3 people to handle. For the 2021 season, the current specification is a little heavier. This is largely because the sport is implementing 18-inch tires.
ADVERTISEMENT
Article continues below this ad
To be precise, estimates suggest that the 2021 tires are 3kg heavier. As it turns out, the tire construction is a lot different, which explains the weight gain. In 2016, a single tire weighed 10 kg, though it may have increased since then. Coming to the weight of the car as a whole, its minimum weight, without fuel, is 752kg. This is an increase from 746 kg in the 2020 Formula One season.
Why has the F1 car weight increased?
ADVERTISEMENT
Article continues below this ad
Apparently, the main reason behind the minimum weight rise is down to engine manufacturer concerns. They are worried that teams may try to introduce more expensive material to try and save weight. With the cost cap in place, this could throw things into jeopardy.
Admittedly, the weight issues have also led to teams having to adjust their car designs. This is largely because they know that they have to adhere to the current minimum weight limit.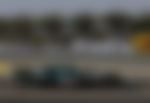 Furthermore, a number of drivers have complained about the increasing weight. In the past seven years, cars have gained more than a 100 kilograms. For the 2021 season, the FIA increased the minimum car weight in order to let teams to fit a second FIA fuel flow meter.
ADVERTISEMENT
Article continues below this ad
To make matters worse, the minimum weight will only increase from 2022 onwards. This is largely due to the new technical rules that will be enforced for the coming season. According to reports, the minimum F1 car weight could increase to at least  778kgs.
For now, though, the focus is entirely on the 2021 Formula One season. At the recently concluded Bahrain Grand Prix, Lewis Hamilton drew first blood when he won the race.
ADVERTISEMENT
Article continues below this ad