How Red Bull Tried Using Albon to Prove Lewis Hamilton Guilty in the British GP Incident
Published 07/30/2021, 2:11 AM EDT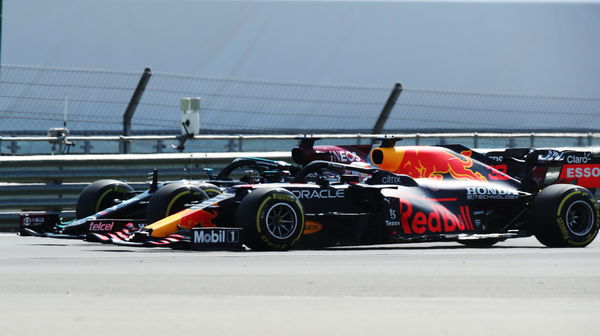 ---
---
It is almost impossible to witness the FIA acknowledging a request for 'right to review', unless the victim's party had viable data to prove it. The latest F1 team to attempt the maneuver was Red Bull, who felt that Lewis Hamilton deserved a much bigger penalty for causing a collision with his rival, Max Verstappen.
ADVERTISEMENT
Article continues below this ad
However, the FIA immediately dismissed the request, bringing the case to a close. With the off-track battle coming to an end, more truths are starting to stream out, including the evidence that Red Bull had produced to F1's governing body.
What evidence did Red Bull provide?
ADVERTISEMENT
Article continues below this ad
Following the weekend at Silverstone, Red Bull hosted private testing around the very same circuit, which seemed quite unusual, considering the British GP had just concluded. So, why were the Milton Keynes outfit busily running with Alex Albon on June 22?
Well, according to F1 specialist, Sam S Collins, the runs had everything to do with Red Bull garnering evidence to prove Hamilton guilty. Albon recreated the incident by driving along the line Hamilton took during the race start at the British GP.
"There was confusion about why Red Bull would be running such fast laps with Alex Albon on a circuit the championship had just been to. But it is now very clear what they were doing," he said.
"It seems they were re-creating the line taken by Lewis Hamilton on Lap 1 of the British Grand Prix. What they found doing that was compelling enough for the team to lodge a petition for a right of review of Hamilton's penalty.
"To replicate the lines Hamilton took (and one must assume Verstappen & Leclerc – though this is not stated) GPS data was used. And Albon had to drive the RB15 in the exact same way. The results of this test were then presented to the FIA," he added.
What does FIA's final verdict mean?
The much-awaited announcement broke out on Thursday, with the FIA dismissing Red Bull's petition for reviewing the incident.
ADVERTISEMENT
Article continues below this ad
Apparently, the stewards opted against accepting the evidence as "a significant and relevant new element, discovered which was unavailable to the parties seeking the review at the time of the decision concerned."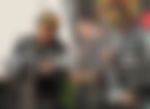 Hence, Hamilton's 10-second penalty stands, and no further punishment will be burdened on the British GP race winner.
ADVERTISEMENT
Article continues below this ad
Now, with the court battle coming to an end, the focus now lands on actual racing, with yet another promising Hamilton-Verstappen duel around the corner at Hungaroring. Will the duo manage to showcase brilliant wheel-to-wheel racing over the weekend?
Watch Story: Lewis Hamilton's Incredible Car Collection