Huge Boost for Formula One in Viewership: Is Netflix Drive to Survive Responsible?
Published 05/05/2021, 9:02 AM EDT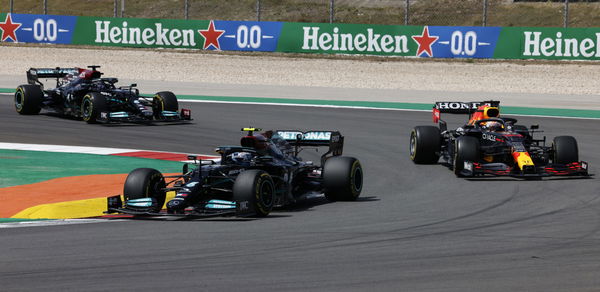 Without a doubt, Formula One is regarded as one of the most popular motorsports in the world. The worldwide viewership skyrockets every Grand Prix weekend. Despite limited to no spectators at the races, the 2021 season is boding pretty well for the sport, audience-wise. The F1 season averaged 903K viewers this year – a 49% increase over the 2020 season that saw 608K viewers on an average.
ADVERTISEMENT
Article continues below this ad
In fact, the recently concluded Portuguese Grand Prix raked in a whopping 902,000 average viewers on ESPN. What makes this statistic so incredible is the fact that this is the seventh-largest cable audience for F1 on record.
ADVERTISEMENT
Article continues below this ad
Furthermore, F1 has also received a massive boost in social media popularity. It has grown to 1.71 million, which is a 6.2% jump from 2020. The sport sits comfortably ahead of MotoGP, NASCAR, World Rally Championship, and World SuperBike Championship.
Why the sudden increase in popularity of Formula One?
To be perfectly honest, a large part of F1's popularity could be attributed to Netflix. A couple of years ago, Formula One and Netflix teamed up to produce the 'Drive to Survive' series. This fly-on-the-wall series offers a sneak peek into the inner workings of what goes on in a Formula One season. The season is already so successful that it has spanned three seasons, with a fourth one incoming.
ADVERTISEMENT
Article continues below this ad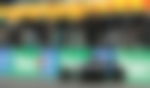 Admittedly, Formula One is miles ahead of everyone, but MotoGP is planning to follow a similar path. As it turns out, F1's two-wheeler counterpart plans to have a Drive-to-Survive style docuseries on Amazon Prime. Apparently, Spanish media company Mediapro has already sent a content team to Qatar to film the opening race of the season.
The plans are still in their infancy, but if this takes off, it could pose a serious threat to Formula One. The closest that MotoGP had to a silver screen running was the 2015 Mark Neale documentary, Hitting the Apex. Actor and avid MotoGP fan, Brad Pitt helped produce the documentary and even narrated it.
ADVERTISEMENT
Article continues below this ad
Of course, this is only the third race of the season, and it remains to be seen whether this rise in popularity can sustain itself and compensate for the empty seats at racing circuits.