Hulkenberg is Seeing the 'Fun' Grosjean is Having: IndyCar Team Owner Fuels Fire to Rumours
Published 07/30/2021, 11:57 AM EDT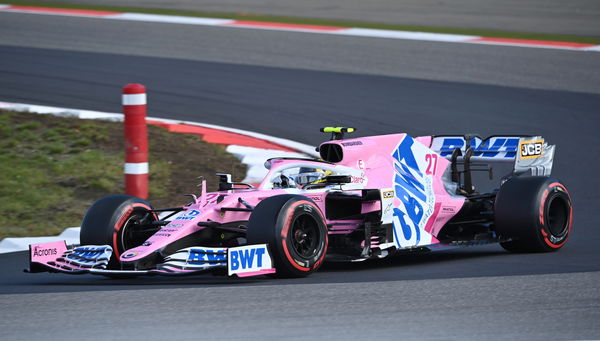 Nico Hulkenberg's name has made the rounds of the F1 drivers market. However, the 'Hulk' seems to be in demand as Ed Carpenter seems to want him in his IndyCar team.
ADVERTISEMENT
Article continues below this ad
Nico left the F1 paddock in 2019 and has since made a couple of appearances on the track. He is currently the reserve driver for Aston Martin Racing, but will Nico Hulkenberg shift to IndyCar?
Ed Carpenter, who competes in the series for his own team, claims to be in contact with Nico. He says, "I think he's definitely interested in coming over here to try out the IndyCar at least in a test."
ADVERTISEMENT
Article continues below this ad
Carpenter is trying to give Hulkenberg a chance to try out for Ed Carpenter Racing, and he is confident the former F1 driver will be interested.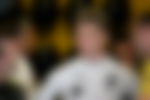 Carpenter explains, "I think he and other riders got even more interest because they saw what Romain Grosjean has done here and how much fun he's having here. It opened a lot of people's eyes and showed them what really their options are."
Will Nico Hulkenberg follow Grosjean's footsteps?
Many popular drivers have shifted gears to IndyCar and have felt comfortable doing it- Nigel Mansell and Emerson Fittipaldi, to name a few.
While Nico Hulkenberg missed out on setting foot on the F1 podium, maybe Carpenter gives him a better chance of achieving the same with IndyCar.
Romain Grosjean is the latest driver to transition from F1 to IndyCar. The Phoenix found his place at IndyCar after Racing Point shut the door on him. The Dale Coyne driver has already claimed pole position in the GMR GP of Indianapolis as a rookie.
ADVERTISEMENT
Article continues below this ad
While Grosjean makes his debut at the Oval, Hulkenberg waits on the sidelines for Aston Martin. The former Renault driver was skillful in Formula One. Surely, he misses the track.
If he cannot make it to the 2022 roster, it may be best for him to consider his chances at IndyCar. However, Carpenter remains cautious.
He says, "Don't think he's ready to say he wants to come here and race here. I think he's so curious about the IndyCar that he'd like to try it out…"
ADVERTISEMENT
Article continues below this ad
It's possible that the hopes of an extended F1 career are stopping Nico from committing to anything. The 'Hulkenback' dream is still very real, but Nico doesn't seem to be a driver who sits back and observes- away from all the action.
Watch this story: Lewis Hamilton's Incredible Car Collection