"A Great Deal of Pressure When Things are Going Poorly"- Former Ferrari Engineer Reveals the Team's "Biggest Burden"
Published 07/18/2020, 6:37 AM EDT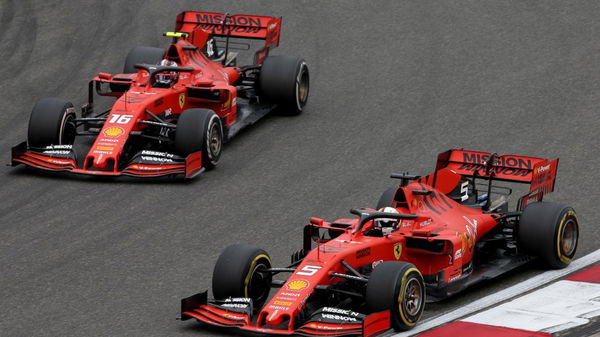 ---
---
Ferrari isn't in a great place right now and understandably so, considering their on-track performances. The Maranello-based outfit has only managed 19 points from the first two races. They head to the Hungaroring in 5th place on the Constructors' championship standings.
ADVERTISEMENT
Article continues below this ad
Last week, F1 managing director Ross Brawn opened up about the intense media pressure that the team has to deal with. This week, Mercedes' Technical Director James Allison echoed the same statements.
He claims that the team's legacy only increases the pressure on the crew at Scuderia to deliver better performances.
ADVERTISEMENT
Article continues below this ad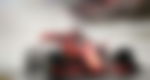 The support and passion from Ferrari fans is a double-edged sword claims Allison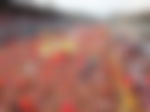 James Allison, who was formerly a part of the Scuderia set up during the Michael Schumacher years, said, "Working at Ferrari is in many ways an unalloyed joy.
"The country is so pro team, the brand is so strong, the history and heritage of Ferrari is so important that you do feel that you are a part of something that is itself important and that is a real strength for that group.
"But it is also probably their biggest burden that they carry too because along with that affection and joy that the nation shares in Ferrari's successes comes a great deal of pressure when things are going poorly.
ADVERTISEMENT
Article continues below this ad
"And that pressure is externally applied from the press in a much more intense way than any other team."
This, as far as Allison is concerned, rubs off on the internal team working at Ferrari. They feel intensely pressured to replicate the performances of their glorious past. This in turn, "Tends to make the team make short term decisions and can lead it astray, instead of building fundamental strengths that will carry it from year to year.
"So it is a real mixture of these heady highs and base lows which have, at their root, the same origin. (That is) the huge desire within the team and without, for the Ferrari brand to be fighting at the front of the field."
ADVERTISEMENT
Article continues below this ad
However, Allison's diagnosis is unlikely to take the Maranello-based outfit by surprise. By now, you'd think they have already felt the full brunt of the media and fans' scrutiny. But at the end of the day, it is up to the team itself to save face. Everyone knows this is far from an ideal season for Ferrari.
But can the prancing horses redeem themselves and turn it around? We'll find out soon.