"Can't See Any Driver Saying That's a Clean a Move"- Daniel Ricciardo Wants All F1 Drivers Involved Over Lance Stroll's Move
Published 07/17/2020, 4:12 AM EDT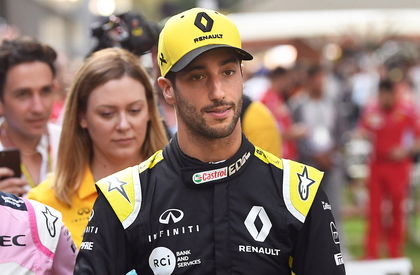 ---
---
Despite the stewards not penalizing Lance Stroll, Daniel Ricciardo believes that the Canadian's overtake wasn't completely fair. The Australian revealed that he would be bringing up Stroll's move at the drivers' briefing ahead of the Hungarian Grand Prix.
ADVERTISEMENT
Article continues below this ad
Ricciardo is of the opinion that Stroll's overtake was a 'failed attempt'.
For the majority of last week's race, Stroll struggled to get past Ricciardo thanks to some clever defending from the Australian. However, during the closing stages of the Styrian Grand Prix, Stroll attempted a botched 'dive bomb' on Ricciardo.
ADVERTISEMENT
Article continues below this ad
The move resulted in both cars going off the track and the Australian consequently losing out on a position. After the race, Ricciardo was very confident of Stroll receiving a penalty for his move. Ultimately, the stewards chose not to penalize the Canadian for his maneuver.
However, the Honey Badger doesn't quite see things the same way.
Daniel Ricciardo: This needs to be spoken to as a group
At yesterday's pre-race press conference, Ricciardo remained firm on his point of view on the incident with Stroll. The Australian maintained that Lance should've returned the position following his move.
"I think if he made the corner and kind of squeezed me off, then I accept that and that's a move, but to get both of us off – yeah, that's where it's like 'I don't see how that works' – in any situation I guess."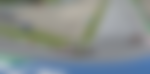 Ricciardo also revealed that he would discuss Stroll's overtake during the drivers' briefing.
ADVERTISEMENT
Article continues below this ad
"But we'll talk about it – we'll talk about it in the drivers' briefing and see everyone's opinion [and] what they say. I can't see any driver saying 'Yeah, that's a clean a move – that's how it's going to work', because it just never adds up like that.
"It's more that this needs to be spoken to as a group. With us drivers and the stewards together to try and educate everyone on what we think is right and wrong.
"I don't expect Lance, for example, to go and do this weekend and think he's going to get away with it all the time," said Ricciardo as quoted by Autosport.
ADVERTISEMENT
Article continues below this ad
"But that's where we need to talk on probably Friday in the drivers' briefing."