"It's Not the First Time We've Got Difficult Seasons in Ferrari"- Mattia Binotto Unfazed by Team's Recent Struggles
Published 07/18/2020, 3:36 AM EDT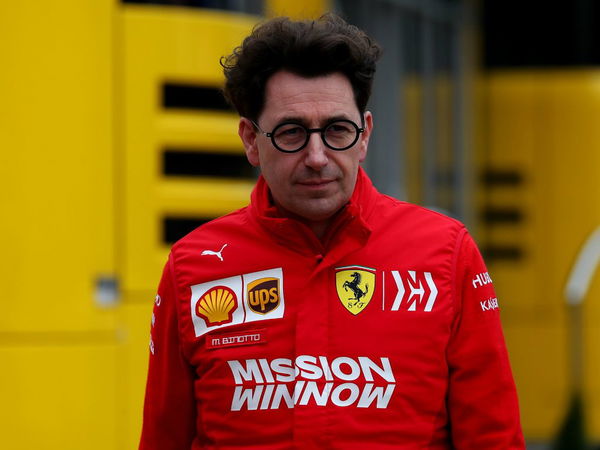 ---
---
Being team principal of a Formula 1 team is no simple task, but being team principal of Ferrari is a different ball game. The Scuderia made one of its worst starts to an F1 season and sits fifth in the Constructors' standings. Mattia Binotto opened up on the difficulties of leading Ferrari as a team principal.
ADVERTISEMENT
Article continues below this ad
Binotto became team boss of the Maranello outfit only last year. Despite only being in charge for a single season, the Italian's under a fair bit of pressure. In 2019, Ferrari developed a car that was aerodynamically flawed and compromised the team's hopes of Championship.
Ferrari: On a downward spiral
ADVERTISEMENT
Article continues below this ad
To make matters worse, the team is embroiled in a major controversy over the legality of its SF90 engine. Things only went from bad to worse as Ferrari now has a car which is no longer a part of the top 3.
But the biggest talking point this season was Ferrari's split with Sebastian Vettel. Throughout winter testing and during the SF1000 launch, Mattia kept hinting at the Italian team renewing Vettel's contract.
As we now know, Ferrari dropped Vettel without offering the German a contract for next season. Binotto's u-turn didn't go down too well with a majority of the fans.
The once mighty Italian team now stands on the precipice of falling into F1's midfield. After a string of poor results, fans are calling for Binotto's replacement. With a mediocre car and driver relations at an all -time low, Mattia Binotto has his work cut out in rebuilding Ferrari.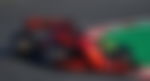 Speaking at the Friday press conference ahead of the Hungarian Grand Prix, Binotto said:
"Certainly, the job is difficult, when you're not doing well as we are not"
"You've got a lot of pressure from the outside mainly but I think we are putting as well, a lot of pressure on ourself"
ADVERTISEMENT
Article continues below this ad
"It's 25 years im in Formula one and working in Formula one, its not the first time we've got difficult seasons In Ferrari "
"So, I remember very well how difficult it is and moving in that job, I was expecting difficult times"
"More important I think that when you are in such times is to keep stability and to remain focused"
ADVERTISEMENT
Article continues below this ad
Can Ferrari shake off its gremlins and put up a better show at the Hungaroring?