"Patience Will Be Required"- Mattia Binotto Doesn't Have an Answer to Fix the Problems With Ferrari F1
Published 07/20/2020, 6:44 AM EDT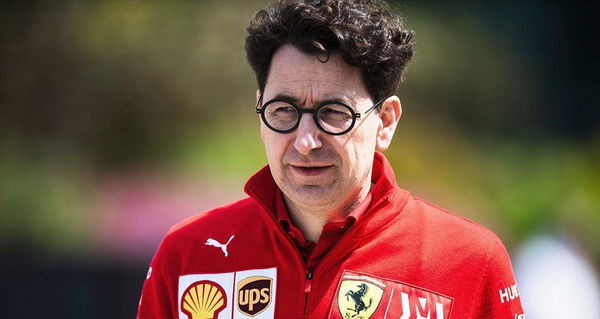 ---
---
Ferrari's Hungarian Grand Prix was relatively better compared to the team's struggles in the opening rounds this season. The Italian team's biggest highlight in Hungary was both cars getting through into Q3 during qualifying.
ADVERTISEMENT
Article continues below this ad
As uplifting as that may have been, it is simply not good enough for a team like Ferrari. Given the Scuderia's budget and capabilities, any result other than a win is a worrying sign.
Binotto: Ferrari fix "will take a long time"
ADVERTISEMENT
Article continues below this ad
Forget wins and podiums, the Italian team is dangerously close to becoming a midfield team in F1.
Judging by their current performance, some would argue Ferrari is already a part of the midfield. For all the glory and prestige Ferrari boasts about, this is one of their biggest low points in the team's F1 history.
Mercedes' Lewis Hamilton lapping Sebastian Vettel on Sunday didn't help the Scuderia's cause either. Team principal Mattia Binotto described it as "painful" and "hard to swallow".
The main reason behind Ferrari's struggles is due to the SF1000 not being a competitive car. Ferrari admitted to having correlation issues with the 2020 car, which is causing some of the team's troubles.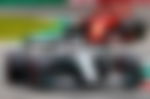 This begs the question. When can Ferrari resolve its problems and fight for places that actually matter? According to Mattia Binotto, there isn't a quick fix just yet.
"It will take a long time because it is not something that is addressed in a few weeks.
"So I think patience will be required" said Binotto, as quoted by Autosport.
ADVERTISEMENT
Article continues below this ad
"As I said before, when you need to improve all the areas, because we are lacking speed in all the areas, it is not something that a simple trick will address or simple solution or simple package. It will take time. How long? I do not have the answer yet."
"I think it is simply too early a stage to know. So, we first will focus on trying to understand the car and where we can progress very soon. And I will answer to your question later in the season.
Binotto also hinted at Ferrari making organizational changes to find a solution to the team's problems.
ADVERTISEMENT
Article continues below this ad
"It will be important at Maranello to consider all the aspects of the car and the organization: whatever it is we need to improve."