Hungry Haas Makes Bold Resolution for 2023 Season While Eyeing F1 Midfield Battle
Published 01/24/2023, 12:45 PM EST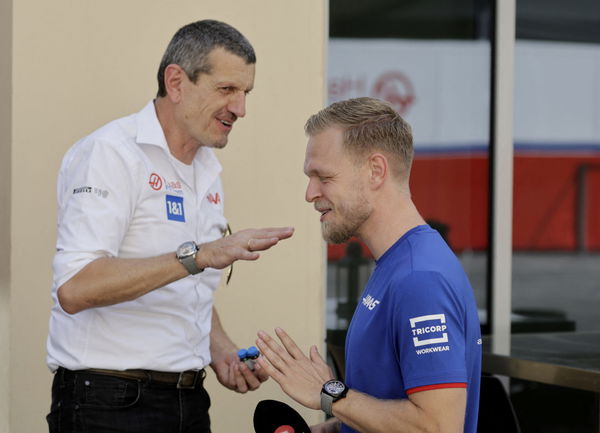 Haas saw significant improvements in 2022. The cars had great straight-line speeds and was often seen competing with the top guns. Their 2022 car brought them their first-ever pole position with Kevin Magnussen scoring it unexpectedly at the Brazil GP. They finished eighth in the construction championship as opposed to their tenth in the previous year. With budgets still meager in comparison to the top 3 teams, they still have a dream.
ADVERTISEMENT
Article continues below this ad
"This is what I like about F1," said Pierre Gasly when K-Mag snatched the pole position from everybody at Sao Paulo GP. Best sporting moments are made when the underdog takes it away. That is exactly what happened there. But 2022, otherwise, was quite dry in terms of podiums being bagged by people outside the top three teams. Lando Norris became that exception. He proved that it can be done in one of the slower cars on the grid. Haas has a similar dream.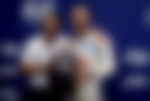 The Drive to Survive star and Haas' team Boss, Guenther Steiner, hopes to fight for points every weekend and eventually recreate the Lando moment from Emilia Romagna Grand Prix, 2022. Steiner told Texan TV station KVUE, "We made a good step forward in performance from 2021 to 2022 and we simply want to continue with this progression. Our hope is to improve and fight for points every weekend." [Translated using Google]
ADVERTISEMENT
Article continues below this ad
He further added, "At the moment we cannot fight for the top-3 within our means. But if you put yourself in the right position to seize the opportunity, then you can. We knew everything had to go perfectly, and we capitalized on the moment. Over the years there have been several podium finishes for midfield teams, because they too have been good at putting themselves in a position to take advantage of favorable episodes."
Even though a red flag played assist in the Dane scoring his pole, the right strategy should also be given credit for this feat. Hass now has Nico Hulkenberg lining alongside K-Mag in 2023.
Podium dream for Haas and Nico Hulkenberg
ADVERTISEMENT
Article continues below this ad
Nico Hulkenberg has a very unwanted record to his name, most starts in F1 without a podium finish. His best finish is fourth. Hulkenberg, a very talented driver, was at times on the wrong side of luck. When he thought he had bid goodbye to active racing, he was roped in by Haas replacing Mick Schumacher. The timing cannot align more.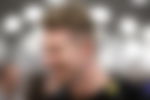 The common point in Nico and Haas's career is that it lacks a podium finish. With Guenther putting his goal for 2023 out there, it seems like a good opportunity for the Hulk to break that curse.
ADVERTISEMENT
Article continues below this ad
Watch This Story: Exciting News for F1 Fans as Las Vegas Joins The 2023 Calender
Nico Hulkenberg and Kevin Magnussen line up alongside each other in 2023 in an interesting pairing. The countdown for the next season has begun. Do you think Haas and Nico can realize their dream this time around?
Edited By: Ranvijay Singh