"I Am Not Allowed to Think Anymore" – When Kimi Raikkonen was Fed up with Scuderia Ferrari
Published 05/27/2020, 8:38 AM EDT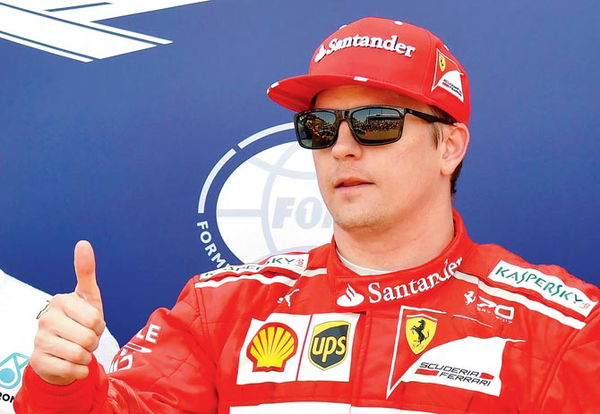 ---
---
On more than a few occasions, there are times when the Scuderia Ferrari strategy team has been infuriating. Kimi Raikkonen embodies this in the best possible way, because their incompetence has often resulted in a race win slipping. One of the biggest examples is the 2018 British Grand Prix, where the veteran Finn finally had enough.
ADVERTISEMENT
Article continues below this ad
During the race, he suggested that the team opt for an aggressive strategy to salvage their race. However, the team reminded him that he had a 10-second penalty looming over his head.
The 2007 world champion fired back that they would have an even bigger issue if they could not catch Max Verstappen. After a bit of arguing, Kimi Raikkonen grumpily muttered, "So I am not allowed to think anymore? Okay."
ADVERTISEMENT
Article continues below this ad
ADVERTISEMENT
Article continues below this ad
Why was Kimi Raikkonen and the Ferrari team at odds?
As the Ferrari team mentioned, Raikkonen had a 10s stop-go penalty. So, he wanted to try an aggressive 2 stop strategy, but the team advised a one stop. Apparently, Kimi had been complaining about the lack of front end grip. So, he fell away from pressuring Max Verstappen, with Daniel Ricciardo hunting him down.
Conventional wisdom suggests that Silverstone was a straight two stopper, irrespective of the penalty. The only saving grace for Kimi Raikkonen was when the Safety Car emerged. Luckily for Kimi Raikkonen, he managed to finish in 3rd place, behind teammate Sebastian Vettel and Mercedes' Lewis Hamilton respectively.
ADVERTISEMENT
Article continues below this ad
Fortunately for all parties, it worked out in the end. Speaking of the stop-go penalty, Raikkonen collided with Hamilton on the opening lap and spun him around. The good news is that both drivers recovered and ended up on the podium. Obviously, the Finn's front end issues stemmed from the collision with the Mercedes star in the opening laps, right at the first corner.