"I Beat Him, but He's Good Fun" – Valtteri Bottas Explains Relationship With Daniel Ricciardo
Published 05/15/2021, 3:21 AM EDT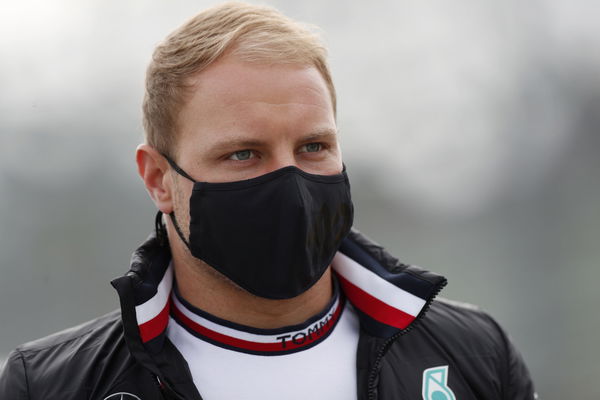 ---
---
It is a known fact that Daniel Ricciardo gets along with almost every F1 driver on the grid. However, the fans are yet to witness any kind of moment between the Australian and Mercedes' Valtteri Bottas. And this leads us to the question of whether the two are even friends with each other off the track.
ADVERTISEMENT
Article continues below this ad
Well, Bottas managed to open up on the matter while responding to school kids. Mercedes F1 posted a video on social media, where kids throw interesting questions toward the Finn.
One of them came up with the question regarding the Honey Badger. He asked, "Are you friends with Daniel Ricciardo?"
ADVERTISEMENT
Article continues below this ad
What did Valtteri Bottas say?
The nine-time Grand Prix winner opened up about his relationship with Ricciardo off the track, though he denied anything special enough to call it a friendship.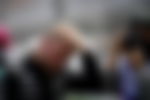 Furthermore, the Finn also mentioned his on-track rivalry with Ricciardo that dates back to 2008 when he fought alongside the McLaren driver in Formula Renault.
"Kind of yeah. I mean, I'm fine with him. I've never really spent time with him off the track. We've obviously battled a lot during F1," he said.
"And we actually raced in Formula Renault together against each other in 2008. And I beat him that year for the title. But he's good fun," Bottas added.
Bottas vs Ricciardo
While a lot may not be aware of this, Bottas and Ricciardo had an intense rivalry during their early days in racing; it all started at the Formula Renault 2.0 2008.
The duo raced each other over seven of the most famous circuits in Europe including Spa, Silverstone, Hungaroring, Nurburgring, and Barcelona. The season consisted of 14 rounds, with Ricciardo winning six of them. Meanwhile, Bottas managed to win five races.
ADVERTISEMENT
Article continues below this ad
And the duo's rivalry boiled down to the final round of the season in Spain. And they shared the victory amongst themselves; the first round went to Bottas while the second to the Honey Badger.
Ultimately, Bottas managed to edge past the Australian by just three points, lifting the title that season. And the duo parted ways after their brief rivalry. The Finn moved to Formula Three Euroseries while Ricciardo opted to go for the British championship.
ADVERTISEMENT
Article continues below this ad
Five years later, in 2013, Bottas and Ricciardo found themselves in the same league again; only this time it was F1. Nine years have gone by, and they are still competing against each other, but are yet to give each other a hard time.
So, will the duo manage to re-ignite their rivalry in the coming years?