'I Can't Bend My Thumb' – Romain Grosjean Provides an Update on His Hands Following Bahrain Fireball Crash
Published 12/31/2020, 1:25 AM EST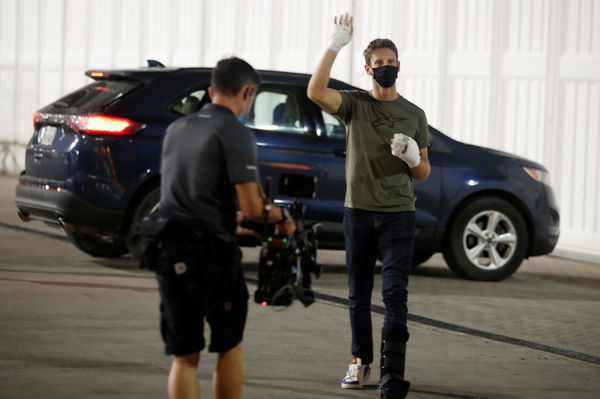 ---
---
Romain Grosjean – the man who escaped a fireball unscathed. This phrase may sound dramatized, but it is true.
ADVERTISEMENT
Article continues below this ad
During the first lap of the Bahrain Grand Prix, a Haas car went up in flames. The Frenchman had tipped over the front wing of Kvyat and rammed straight into the wall.
While the race started off considerably smooth for the Frenchman, it soon turned into a nightmare. The car had split in two, and if not for the Halo, Grosjean would have lost his life. Although he was inside the burning car for a while, his overalls saved him. He escaped with minor burns and bruises on his hands and ankle.
ADVERTISEMENT
Article continues below this ad
Even though his injuries were not as severe as they could have been, Grosjean was forced to skip the last two races of this season. Having sat out his last F1 race for a while, he sure would have felt grief. However, he did not have much of a choice.
He has been updating his fans on his recovery quite regularly, letting them know how he's doing. The bandages have come off his palms, but he still hasn't healed fully.
"My hands are getting better. Still struggling a bit with my left [hand] and limited with the stuff I can do.
The biggest problem is my [left] thumb, I can't bend my thumb more than this," he showed his fans during a live screening of iRacing on Twitch.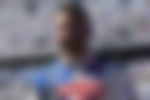 Romain Grosjean fancies VRacing after F1
Mick Schumacher will take Romain Grosjean in 2021. While he may hope for a return in 2022, the competition in the game is huge, and the scenario appears unlikely.
Grosjean was aware of his switch a long time back; even he had accepted that his form was nothing overwhelming for the team. With the new era, he knew the team needed a fresh face to drive better. Thus, he has been looking for alternatives for a long time now.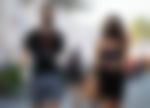 The former Haas driver had earlier mentioned his plans to join Endurance championships like Le Mans and Daytona. With those championships also experiencing a change in regulations and car designs, the fact thrilled him. He had also mentioned Peugeot in his conversation, but there has been no follow up since.
ADVERTISEMENT
Article continues below this ad
Besides that, Romain also fancies his time on Virtual racing. He is the founder of a virtual racing team named R8G that took part in several virtual championships last year.
The onset of COVID has really opened up virtual gaming, and the pilots have taken it seriously. Until his hands heal completely, the Frenchman may well fancy a steering wheel paired with a screen.
ADVERTISEMENT
Article continues below this ad