Daniel Ricciardo appeared in Formula 1 in 2011 and advanced to Red Bull by means of HRT and Toro Rosso. He won seven races for that group somewhere in the range of 2014 and 2018, including in Monaco. The Australian has been driving for Renault since 2019 and make the switch to McLaren in 2021. He will supplant Carlos Sainz jr in McLaren. Carlos Sainz jr will be driving for Ferrari from 2021 in place of Sebastian Vettel.
As indicated by Daniel Ricciardo, Michael Schumacher absolutely has attributes of the perfect rider. The German isn't the quickest ever, as indicated by the Australian. Notwithstanding the seven-time title-holder, Ricciardo makes reference to three drivers from the past in a discussion with Formula1.nl.
"No perfect driver exist" – Daniel Ricciardo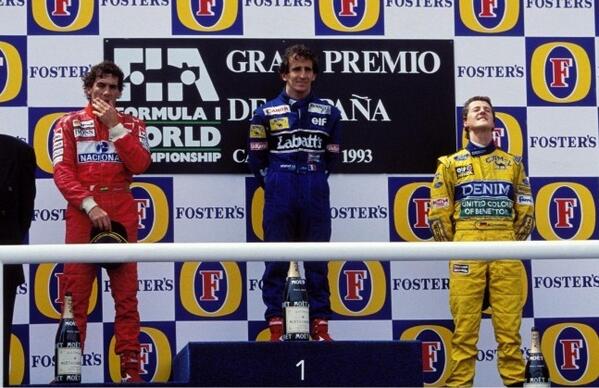 Daniel Ricciardo accepts that the perfect driver doesn't exist. Rather, he likes to list a few top drivers who all look like the perfect driver so as to make an arrangement of one perfect rider. First on his rundown of drivers he specifies Michael Schumacher, yet simply because of how determined and tenacious he is.
Legendary teammates Senna and Prost likewise have qualities of the ideal rider, as indicated by Daniel Ricciardo. Not at all like Schumacher, the Frenchman is insistently applauded for his speed by Ricciardo, whom he calls the Brazilian for his drive. At long last, Ricciardo makes reference to Mario Andretti.
"I would choose Michael Schumacher because of how tenacious and persistent he is. I don't think he was the fastest driver ever, but his determination really made the difference. 
Next on my list is Alain Prost's intelligence, combined with his pure speed. And in doing so, Senna's desire to win every race was the cost. Finally, Mario Andretti's quality of moving smoothly from one formula class to another, as he did when he exchanged the Indycars for Formula 1."
Abhay Aggarwal
I am an avid follower of Formula One, Baseball, Cricket, and Lawn Tennis #MercedesAMG #Yankees