"I Get Bullied All the Time" – Lewis Hamilton Reveals Why He's Adopted a 'Karate' Style in F1
Published 08/12/2021, 2:33 AM EDT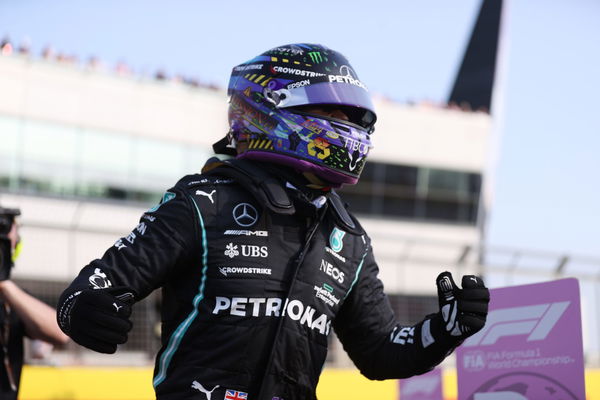 ---
---
Lewis Hamilton is one of the oldest F1 drivers on the track at the moment with abundant experience on his side. Hence, owning 7 world championship titles to his name, Hamilton is a viable candidate to speak on what the sport is all about.
ADVERTISEMENT
Article continues below this ad
In a video, the Mercedes driver compared F1 drivers to being warriors. He felt that the fighting spirit of a warrior is one of the most common characteristics of a racing driver. Hamilton further reckoned that being a pushover would never help a driver reach the top in F1.
Watch Story: Lewis Hamilton: Ranking His F1 World Titles From 2008 to 2020
ADVERTISEMENT
Article continues below this ad
What did Lewis Hamilton say?
During another episode of 'What F1 Feels Like', Hamilton spoke about the mentality of a driver under the helmet. The Mercedes driver opened up about bullying in the early days of his life, which pushed him to learn Karate to push past his detractors. He compared the same with F1.
"You need to get your elbows out and you need to be tough. So, that's why I went to Karate because I was getting bullied all the time, and I need to stand up for myself. And it's the same thing as you do in the car," Hamilton said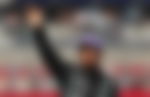 "To get to the top, you have to take it. No one's going to give it to you. It's not like, 'I won't ever take it. You keep that position'. No, I'm taking it," he added.
Hamilton may have looked lost for a brief phase in 2021, but he doesn't seem as lost at the moment. Two races were all that's needed for the Briton to retake the lead from title rival, Max Verstappen, and is already in pursuit of a record 8th championship title.
Hamilton denies being a pushover in F1
Lewis Hamilton has been candid about his struggles growing up and he's been an advocate for standing up for oneself. Keeping with such a view, he expanded on the importance of being a 'warrior' on the grid. Being a pushover will not get you where you need to be per the seven-time world champion.
"The warrior comes out when you're in the car. I think I'm a warrior on a day-to-day basis to fight so many. I think there's different elements, different characteristics that you need to have. And if you're a pushover, you never get to the front," the 7-time world champion said.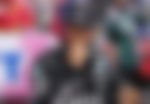 Hamilton definitely isn't a pushover, considering he has faced intense opponents and rivals throughout his career. From Fernando Alonso to Jenson Button to Felipe Massa to Nico Rosberg, the list goes on.
ADVERTISEMENT
Article continues below this ad
And what's common in all of these rivalries is that Hamilton never really lost to any of them, barring two seasons, each against Rosberg and Button.
ADVERTISEMENT
Article continues below this ad
But can Verstappen add himself into the elite list of drivers who have dared to defeat the ever-dominant, Lewis Hamilton? Well, we'll know in a matter of a few months.