"I Got Mauled" – Daniel Ricciardo Divulges on His Biggest Weakness Coming Into F1
Published 08/16/2021, 7:56 AM EDT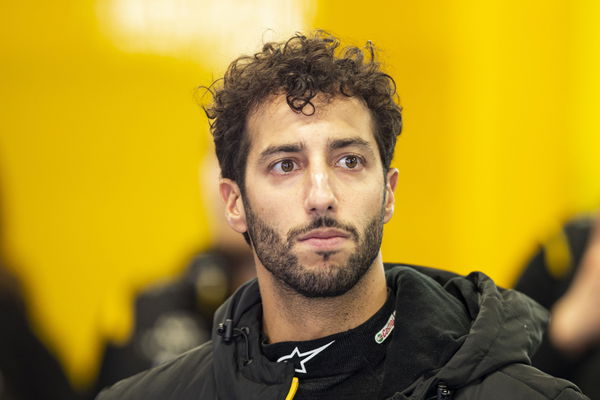 ---
---
Daniel Ricciardo is the established funny guy on the grid. He's seen as a friendly man on good terms with the rest of the drivers. But when the lights go red, Danny Ric transforms to Daniel Ricciardo- an aggressive driver and a master overtaker. However, Ricciardo revealed he wasn't always like this. The sport demanded him to be a more combative driver, which makes him what he is today.
ADVERTISEMENT
Article continues below this ad
Ricciardo was featured on the podcast, 'Smartless' where he spoke about the sport and discussed the feeling of having only 19 other competitors. Consequentially, he revealed a disadvantage he faced when getting into the sport.
"That was actually one of my weaknesses or downfalls kinda growing up and when I got to Formula 1 is: I was kind of intimidated. Just by being there or who I was racing against, and I wasn't aggressive enough."
ADVERTISEMENT
Article continues below this ad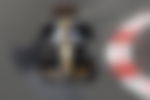 Ricciardo reflected, "I got kind of mauled, a few times and it was kind of like if I qualify well that's nothing if I get eaten up on Sunday in the race." The realization that his pace wasn't as important as his approach helped him up his game.
 I then certainly switched my mentality to it all and I think a team will always respect you for having a go… this isn't a sport to sit back and be complacent."
While pace and confidence seem to drop for the Australian this season, Daniel Ricciardo has been working hard to get familiar with his McLaren machine.
Daniel Ricciardo in the cockpit
ADVERTISEMENT
Article continues below this ad
In a recent video uploaded by Formula 1, Daniel describes the feeling he gets prepping for the race, reflecting his emotions above. When putting on his helmet, Ricciardo is a different man. "Something comes over me and it's go time. I love being able to have that switch."
The Perth native has had an impressive career in Formula 1 so far. His competitiveness and his drive to get ahead of the car ahead of him are defining characteristics for the driver. "I enjoy being a nice guy, but the competitor in me wants to be the most aggressive and ruthless guy on the grid and I'm happy to be that if I have to."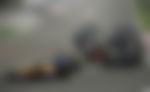 With clean overtakes and hard-hearted defense, Ricciardo fights for his position and seldom lets go. The ambitious driver hasn't been on the podium this season, but hope is not lost. The unlucky first half has hopefully seen its end; Ricciardo, his team, and the fans are waiting for the renaissance of DR3 on the podium and the return of the shoey.
ADVERTISEMENT
Article continues below this ad
Watch this story: Biggest Pitlane Mishaps Featuring Hamilton, Raikkonen & Verstappen.