"I Have No Insecurity" – Carlos Sainz Confident He Won't Face Vettel's Ferrari Struggles
Published 03/17/2021, 5:31 AM EDT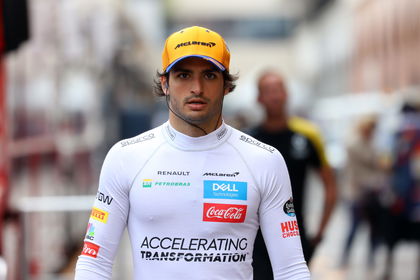 ---
---
Carlos Sainz, even though he is yet to start his first season with Ferrari, feels he can get in sync with the car faster than Sebastian Vettel, who had been behind the wheel of the red car for six years. The Spanish driver replaced four-time world champion, Vettel, for the 2021 season.
ADVERTISEMENT
Article continues below this ad
The 26-year-old drove the new SF21 in Bahrain during pre-season testing, and despite spinning around the track, Sainz feels he has adapted quicker to the car quicker than the German.
Sainz has stated that due to him changing teams every two years, it easy for him to acclimatize himself to new machinery.
ADVERTISEMENT
Article continues below this ad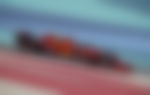 Carlos Sainz believes that it's important to reset everything when joining a new team
The Ferrari driver said, "I, personally, have no insecurity. What I have is perhaps a lack of experience and that lack of the last point of confidence to know that in race 1, 2 and 3 I will take 100% of the potential of the car.
"Perhaps for Sebastian (Vettel) who has been in a car longer (for his many years at Ferrari), it will seem somewhat aggressive. But I kind of have changed teams every two years, I'm more used to going through that difficult moment."
Sainz added, "Because of that shock of suddenly finding yourself with a car that has nothing to do with the one you were used to driving. You have to reset all your references. All the things that you are used to doing, all the automatisms that you have.
"It's not insecurity, it's being realistic, being cautious, because you don't know what you're going to find.
"Both with the steering wheel and with the brake, as well as with the accelerator. Reset everything, forget everything you know and start over from scratch", he concluded. (translated via Google)
The Spaniard will help the Scuderia find its form
The Maranello-based team suffered a terrible campaign last year, due to a lackluster car, the team only scored 131 points which saw them finish sixth in the constructors.
Hence, they have bought in Sainz from McLaren to help them to get back on top and fight for the championship in 2021. The 26-year-old has made his ambitions clear of what he plans to achieve in his debut season with the Red team.
He told Crash.net as quoted by PlanetF1, "There is always a balance to find between wanting to be competitive with your reference as a teammate but at the same time, especially at the moment we are going through right now at Ferrari, there is one thing that is of paramount importance and that is the team."
ADVERTISEMENT
Article continues below this ad
"I think we are both going to push flat out to make sure we can help this team to move forward. We have already started on the right foot, we are getting on well and we are having a good relationship," Sainz concluded.
The exceptional talent of Leclerc and Sainz will have a mammoth task ahead in the upcoming season.
Will they be able to take the team to the top of the grid or will the team's struggles continue in 2021 as well?
ADVERTISEMENT
Article continues below this ad