'I Just Think It Was Stupid' – Max Verstappen Weighs in on Leclerc's Dive-Bomb at Sakhir GP Start
Published 12/07/2020, 7:15 AM EST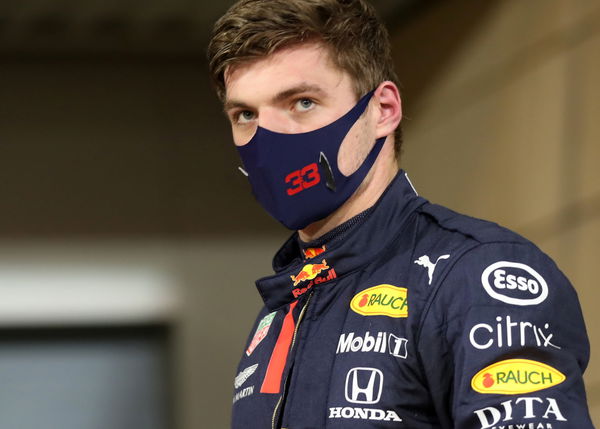 ---
---
Max Verstappen was chasing Valtteri Bottas for the P2 position on driver standing last weekend. With Lewis Hamilton out of the race, Verstappen was expected to close in the gap between him and Bottas at the Sakhir Grand Prix.
ADVERTISEMENT
Article continues below this ad
However, Max Verstappen was trying to evade an accident involving Leclerc and Perez but ended up on the gravels and into the barriers. He was not happy as he kicked the barriers in frustration and called Leclerc's plunge at turn 4 stupid because caused the accident during the starting lap.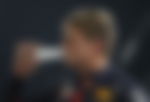 Talking about the accident, Verstappen pointed out, "that was an unnecessary risk. We're all in front, you can't suddenly gain two places there. That he passed me is fine, that can happen, but to try and outbreak Checo was very optimistic."
ADVERTISEMENT
Article continues below this ad
"I think he was too enthusiastic. It was totally unnecessary. There are now two cars in the wall and one at the back. I just think it was stupid and it shouldn't have happened," he further added.
MORE – WATCH: Max Verstappen and Leclerc Crash Out of Sakhir GP After a Chaotic Start
Max Verstappen blamed Leclerc for the accident
Max Verstappen hit the barriers during the first lap of the race. Going into turn 4, Leclerc, Perez, and Verstappen were chasing down Valtteri Bottas at P2. Verstappen backed out as the turn was getting too crowded, but Charles Leclerc decided to approach the turn differently.
ADVERTISEMENT
Article continues below this ad
Leclerc made an aggressive move on the inside of Sergio Perez. He was late on the breaks as his car locked out and missed the apex. He darted into Perez's rear, spinning the Mexican around and to the back of the grid.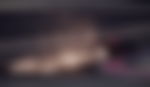 "My start was okay, but then the cars around me were super aggressive. I just tried to stay out of trouble," Verstappen pointed out. "Valtteri had a moment in turn two and we came next to each other. Then I saw that the gap was getting smaller and I didn't want to have a Singapore 2017 scenario."
ADVERTISEMENT
Article continues below this ad
Sergio Perez recovered really well and eventually finished at the top of the podium. Meanwhile, Max Verstappen fell further behind the P2 fight as Bottas finished at P8. The difference between the two is 16 points. Verstappen will look forward to absolutely sending it at the Abu Dhabi GP to have a shot at the P2 finish this season.