"I Kept the Salary Very Low": Verstappen Jokes About His Role in Signing Perez at Red Bull
Published 12/20/2020, 3:44 AM EST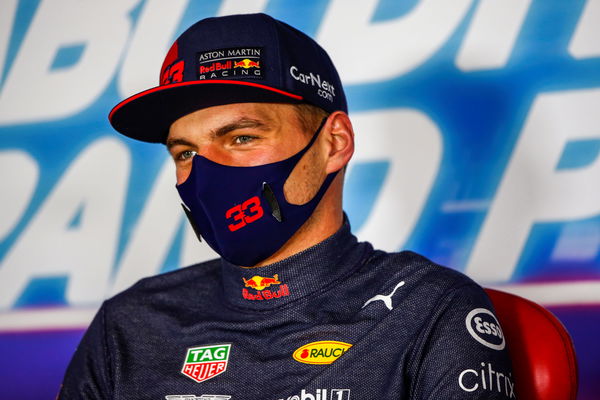 ---
---
Red Bull have been on the search for a perfect driver beside Max Verstappen. Establishing the fact that the latter is one of the best finds of Red Bull, they needed one to help him push his potential. Well, they could not get a better deal than Sergio Perez.
ADVERTISEMENT
Article continues below this ad
Many at Red Bull believe that Max is just scratching the surface of his potential. Destiny points at the possibility of the Dutchman being a sensation in F1. However, with the lack of domestic competition, Max might lack the correct motivation he needs. Since Ricciardo left two years ago, the team have searched in vain for a perfect fit. However, it is better to be late than never.
There was considerable kerfuffle over the 2021 cockpit beside Max Verstappen. Alex Albon and Sergio Perez, both put forward a firm case in their defense and it was quite a dilemma for Horner and Dr. Marko. Eventually they gave the chance to Checo, because they did not want to experiment further with Albon.
ADVERTISEMENT
Article continues below this ad
In the recent FIA conference,  Max joked about his teammate for 2021. "Yeah, I actually signed a contract with him. So I was in charge. I kept the salary very low, just to make sure [laughing, trailing off]," stated Max. Well, he already hints at a healthy relationship with the Mexican.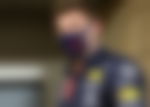 Red Bull hope for a healthy rivalry amidst Max and Checo
Max Verstappen has repeatedly reminded Red Bull to not lose form amidst the season. The Dutchman highlights that to be a concern for the Milton Keynes outfit. If they can pull their act together and maintain the form since the start, Mercedes will have to think of fresh ways to hold them back.
We saw what a RB-16 can do with its drivers in form. The only car on the grid to get on a head-to-head battle with the AMGs, Horner plans to benefit from the fact. Well, they needed a driver that can pressure Mercedes the entire season beside Max and hopefully they have got one in Checo.
ADVERTISEMENT
Article continues below this ad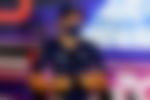 Fans of the Thai racer could raise an argument that Albon was showing considerable signs of improvement. However, his brutal disbanding from the Red Bull wagon comes with sufficient reason. It is not sudden podiums that Dr. Marko aspires for the team. They crave consistency, one that Albon lacked. In spite of several chances, he could only prove himself late into the season. Well, that is a gamble that the team is not willing to take for 2021.
Max since long has desired a competitive teammate. He was satisfied with Ricciardo. However, the state was not a healthy competition anymore; it had turned into brutal rivalry. Well, hopefully, Checo would work things better with a mature Max and take the Milton Keynes outfit to the podium more often.
ADVERTISEMENT
Article continues below this ad