Earlier in May, Scuderia Ferrari and Sebastian Vettel chose to part ways after 2020. So, Carlos Sainz is set to succeed Vettel, and in turn, McLaren have recruited Daniel Ricciardo. Despite what some may think, Ricciardo insists that the Renault team had a "really nice" response to his move to McLaren.
2020 is the second year of Ricciardo's contract with the French team. Clearly, he believes that McLaren offers better prospects for the future. Apparently, he kept in touch with the Woking outfit since 2018. Fortunately, he spotted another opportunity with Carlos Sainz expected to head to Ferrari.
Admittedly, Renault team boss Cyril Abiteboul, is not too thrilled at losing a driver of Ricciardo's calibre. The Frenchman questioned the Australian driver's loyalty to the team and suggested that McLaren forced his hand. Despite the head honcho's sour grapes, his colleagues have responded with grace and positivity.
"After the news, it was actually really nice. I received a lot of positive feedback from people on the team," he told CNN. "And I know that they're excited for me to fulfil the rest of the year with them, to try and do as best as possible and hopefully win as many races as possible."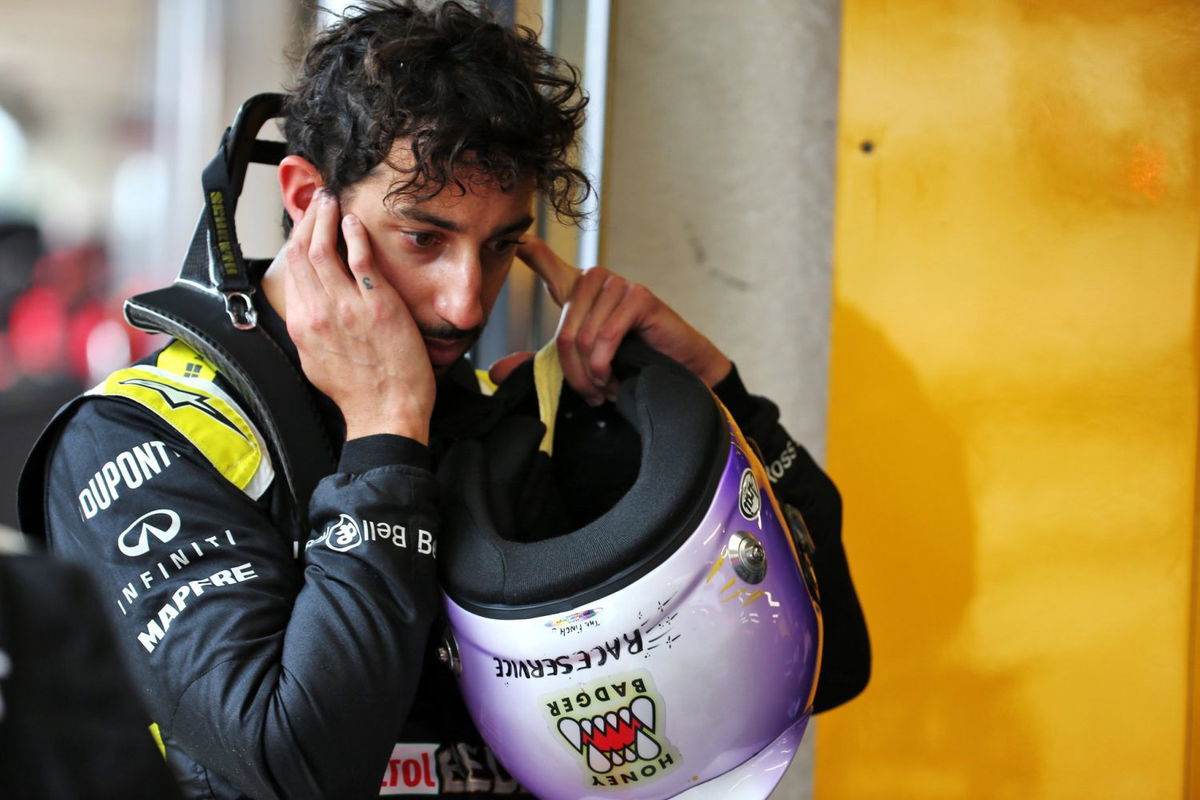 Daniel Ricciardo is focusing on finishing his Renault stint
Despite his impending departure from Renault, he is looking forward to honouring his contract. He is still aiming to grab a podium for Renault. The Perth native believes that it would be the perfect little send-off for everyone.
Of course, there are a lot of people wondering whether a podium is an attainable target in 2020. To answer that question, Ricciardo admits that he will have to wait until Austria to find out.
Last week witnessed the two-year anniversary of the former Red Bull driver's last F1 win in 2018. Naturally, the 30-year-old is desperate to enjoy another victory shoey sooner rather than later.
He concluded, "It's now two years since Monaco so it's been a while for sure since I tasted it and I'm craving it again. But I've also [realised], with age, this sport is what it is, it is 20 drivers and not all 20 are going to be in a winning position. It does require patience it's just how it works."