'I Leave Richer Than I Was Before' – Sebastian Vettel Explains Biggest Takeaway from Ferrari Failure
Published 01/20/2021, 6:26 AM EST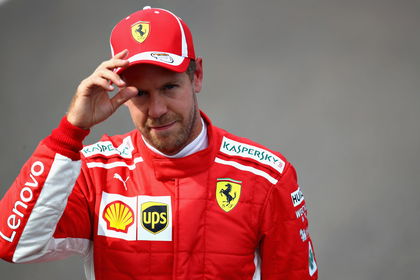 ---
---
One of the biggest stories before the season's resumption in July last year was Ferrari's decision to let go of Sebastian Vettel. Just a couple of years ago, the famed team and its esteemed driver were closely knit as a singular unit.
ADVERTISEMENT
Article continues below this ad
But things turned sour between the two because of their failure to grab hold of the world title in 2018. The partisan Italian press lay most of the blame on German's shoulder for his personal errors. This is not what he had imagined when he joined them to follow in the footsteps of his hero, Michael Schumacher.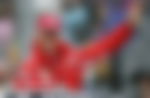 Though he is not necessarily leaving with bitter feelings despite failing to emulate his idol. He believes that he still learned a lot in his 6-year spell with the Maranello-based outfit.
ADVERTISEMENT
Article continues below this ad
"The title was the big thing, so for sure there's something missing, but I'm quite sure I won't be frustrated by it for the rest of my life. I think everything happens for a reason–the good things happen for a reason and the bad things happen for a reason – and the last six years, speaking of track performances and so on, I've learned a lot."
On the bright side, the former Red Bull driver's bank account swelled if not so his trophy cabinet. He pocketed a cool $36.3 million a year. But, according to him, he gained something far more valuable.
"I think it will help me for the rest of my path in Formula 1 and outside Formula 1, about myself, about people… I'm definitely of the conviction that I leave richer than I was before, and I don't mean this financially or with more wins, but I think richer in experiences and things that will help me along the way."
Sebastian Vettel accepted Ferrari exit
ADVERTISEMENT
Article continues below this ad
When Mattia Binotto called to give him the bad news in May, he took it on the chin. Rather than pleading his case for retention, he handled it with grace.
"It's fine for me and I completely accept it, and when Mattia told me on the phone, it was clear. It wasn't like I was trying to fight back or convince him otherwise – not at all," said Vettel.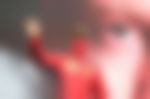 Say whatever you might want to say about his driving skills or his incapability to drive at a high level any longer. But what you can't take away from him is the fact that he is one of the most dignified drivers on the grid. He is a true gent, and drivers of the future should be taking notes of his astute professionalism.
ADVERTISEMENT
Article continues below this ad