'I Look Forward to That Challenge' – Russell Shortlists Verstappen and Leclerc as His Biggest Future Rivals
Published 04/23/2021, 7:37 AM EDT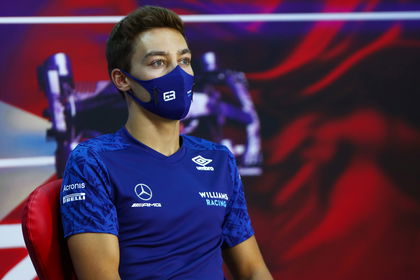 ---
---
Despite Lewis Hamilton still able to perform at a ridiculously high levels week in and week out, one gets the feeling that he won't be around in F1 for too long. Who is going to be able to replicate his level of dominance? Who are going to be the next biggest stars of the F1 world? George Russell certainly knows who he has his money on.
ADVERTISEMENT
Article continues below this ad
Speaking to RaceFans, the Williams man names two drivers he believes will take over Hamilton's mantle. And neither of the two names will come as a shock to F1 fans.
Russell shortlisted Max Verstappen and Charles Leclerc as the superstars of the future. He nonchalantly even throws his own name into the hat by suggesting they'll be his biggest competitors.
ADVERTISEMENT
Article continues below this ad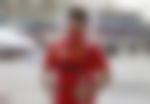 George said, "They're the two I suspect will be at the top in the future. So I look forward to that challenge, whether that's fighting against them in different cars or whether that's fighting against each other as teammates."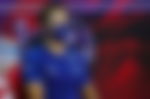 George Russell waxes lyrical about Verstappen and Leclerc
The Williams driver had high praise to offer both Max and Charles.
He said, "Max, in this past year and a half, two years, has really come into another level, to be honest. I think that has been a factor of firstly being an incredible driver, but being in the same team, just that consistency is something that just naturally comes along.
ADVERTISEMENT
Article continues below this ad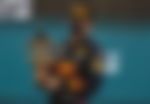 "Charles is only in his third season now with Ferrari, I still think it takes a bit of time for all of these small updates to be directed in a way that will suit you personally as a driver. But they're both absolutely incredible drivers and they're going to be able to top of this for the coming 10 years."
While Leclerc and Verstappen have already been able to showcase their best performances, the same can't be said for Russell. And that's not because he lacks anything from a drivers' perspective, but that's more down to him not having a good enough car.
ADVERTISEMENT
Article continues below this ad
But in the one chance he got to drive a Mercedes in Bahrain last year, Russell made jaws drop. Although some terrible luck robbed him of a win, be rest assured that Russell will eventually get a long-term chance to showcase his performances at the top level soon.