"I Miss Formula One" – Former Renault F1 Boss Makes an Honest Confession to Daniel Ricciardo
Published 12/01/2021, 9:06 AM EST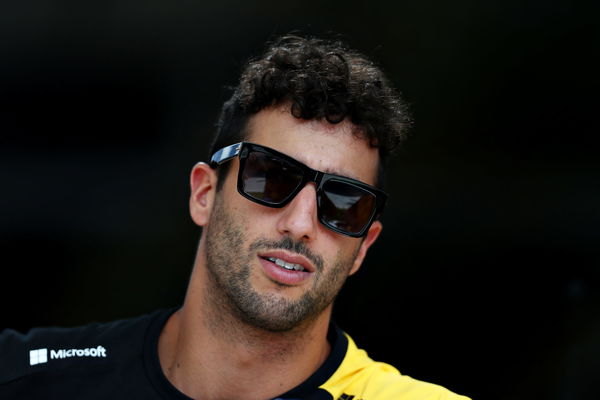 Daniel Ricciardo's recent encounter with his former boss Cyril Abiteboul was a much-awaited one. Cyril finally got the tattoo that he promised last year after conceding to a bet by the Aussie. Ricciardo uploaded a video, documenting his time in a tattoo parlor in London. Although the tattoo was central to the whole vlog, Cyril talked about his time away from F1 and how he is taking it.
ADVERTISEMENT
Article continues below this ad
For context, the Renault team driver revealed last year that he had made a bet with the Frenchmen, the terms of which simply stated that Abiteboul will have to get a tattoo if and when Ricciardo gets a podium finish. Needless to say, he was on the podium twice, at the Eifel GP and the Emilia Romagna GP. The insinuations were made that now that the two are not associated anymore, Cyril might dodge this bet. However, he went on to get one recently in the Aussie's presence.
Cyril misses Formula 1
ADVERTISEMENT
Article continues below this ad
The former Renault boss had been a part of the sport for a significant part of the last decade. He served as the Team Principal of Renault from 2014-2020. However, that was his time with the sport, and he moved on at the end of last season. He is currently working as a motorsport advisor to the engineering company Mecachrome.
When Ricciardo asked him if he misses not being on the track, Abiteboul had a rather emotional answer. "Oh, I miss the job. Let's be honest, I miss formula one and the people associated with Formula1. The track is one element of it obviously," said former Boss of Renault f1 team.
Furthermore, the two were associated for two seasons in 2019 and 2020 with the Renault F1 team. Following that, the Aussie joined McLaren for the 2021 season alongside Lando Norris.
A lot of fun moments between Daniel Ricciardo and Abiteboul
In a video uploaded by the Aussie on his YouTube channel, the fans were treated to a lot of fun exchanges between the two. Cyril told about how this whole thing came up.
"I remember the tattoo conversation came because Daniel was getting a new tattoo and we had the discussion about the thinking process and did he lose a bet and the thinking came about," he revealed in the video.
ADVERTISEMENT
Article continues below this ad
"We had the discussion, and he said I think you should get a tattoo, and…" added Abiteboul.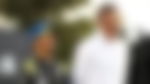 In another hilarious moment, Cyril took a dig at himself. "manager of a team and you bet against yourself. What a poor manager are you?"
ADVERTISEMENT
Article continues below this ad
Ricciardo loved it and the fans loved it even more. Cyril not so much though.