'I Quite Like to Be Normal' – Sebastian Vettel Hasn't Let F1 Fame Dictate His Personal Life
Published 04/20/2021, 7:40 AM EDT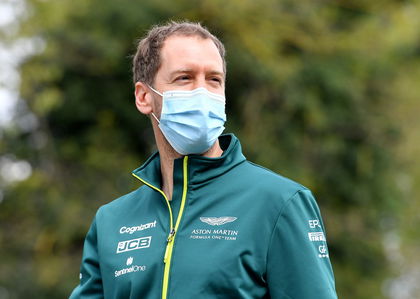 ---
---
Sebastian Vettel is an old-school sportstar. Having won four world titles, the Aston Martin driver has plenty of pedigree and star power; however, he prefers to stay grounded, and stick to his roots. He isn't flashy, doesn't have social media pages, and prefers to keep his personal life as private as possible. His stand has always been the same, even when he came into the sport as a young prodigy, and many years on, his character hasn't changed a bit.
ADVERTISEMENT
Article continues below this ad
Speaking to Radio Times prior to the race at Imola, Vettel opened up about how he just loves to live his like as just an ordinary guy. He has never sought stardom and fanfare off the track, and that's unlikely to ever change.
He said, "People always get this glamorous idea of a Formula 1 driver that you need to do all these things and your life is basically accelerating, not just on track but also off track.
ADVERTISEMENT
Article continues below this ad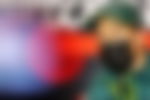 "Actually I quite like to be normal and do normal things, just spending time at home, enjoying the kids, spending time outside, go for a walk. I really just enjoy the slower things and the boring things and they don't bore me at all, actually. I quite like normality in this sense."
Sebastian Vettel believes he has still got a lot to give in F1
The last year or so hasn't bought too many happy returns for Sebastian. After a horror year with Ferrari, his first couple of races with his new team have also been plagued with ill luck and lackluster performance. However, the German isn't willing to concede defeat yet.
He said, "Ultimately, this is what I love doing and I still feel that I have something left in me. There's a time in life where you decide to do something else, and that is also exciting.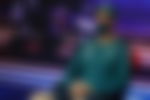 "But for now I'm quite happy with the thrill in the car and feeling, sensing that speed and the forces inside the car."
ADVERTISEMENT
Article continues below this ad
With two races completed this year, Vettel is still to register his first points on the board. At Imola, he backed his P15 finish in Bahrain with yet another similar result. He got classified as P15, although he didn't quite cross the checkered flag.
F1 hasn't been kind to the ex-Red Bull star in recent times. But he'll hope to turn a new leaf once the next race in Portugal comes around on May 2. Although he still holds the sport dear to his heart, he may have to start performing well soon, as his ex-teammate reckons. F1 is not known to be kind to drivers and Vettel could soon be ousted by the next new talent.
ADVERTISEMENT
Article continues below this ad