"I Still Have the Option to Continue or Not": Red Bull F1 Champion Max Verstappen Hints at Potential Split
Published 05/16/2022, 10:59 AM EDT
After winning his first world championship with Red Bull last season, Max Verstappen decided to extend his stay with the team. He signed a new contract which not only makes him the highest-paid driver on the grid but also means that he will be with the team until 2028.
ADVERTISEMENT
Article continues below this ad
But the Dutch driver is not ruling out the possibility of leaving the post after his contract expires. Verstappen will always be in demand if he leaves Red Bull even when he's 31.
ADVERTISEMENT
Article continues below this ad
Verstappen had famously screamed on his in-lap at Abu Dhabi and revisited the idea in his Championship acceptance speech: he wished to stay with Red Bull for another 10-15 years. However, has the adrenaline of the victory worn off?
The contract extension with Red Bull made him the highest-paid driver in F1, eclipsing rival Lewis Hamilton. He now earns around $50 million for his services to the team. But it is unclear whether he will stay with them post 2028.
F1 world champion Max Verstappen talks about leaving Red Bull
It would be certainly interesting to see him driving for a different team if he decides to leave Red Bull. But he stated he has no plans to leave the team anytime soon.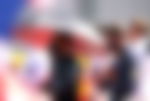 "I feel really good in the team. There is no reason to leave. We get along well and we have a competitive package. At the end of the contract, I'm only 31 years old. Then I still have the option to continue or not. I still won't be old at the end of the contract period," said Verstappen.
ADVERTISEMENT
Article continues below this ad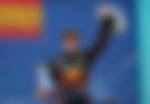 There are many teams on the grid that will pounce on the opportunity to sign arguably the best driver on the grid. It is safe to assume that even in his 30s, if he leaves the Austrian team, Max will target a race-winning and championship-winning car.
WATCH THIS STORY: Top 5 wins of Max Verstappen's F1 career
ADVERTISEMENT
Article continues below this ad
He has the talent and the skill behind the wheel to become the greatest ever driver in F1 history. So until that time he is racing, he will expect to have a car underneath him to match his talent and race-winning hunger.
But it is hard to predict which teams will be at the front of the grid when his contract expires at the end of 2028. Maybe Red Bull will continue to race at the front end and win races, which will make it easier for Max to continue their partnership.