"I Think I Might Retire to…": Lewis Hamilton Provides a Glimpse Into His Life After F1
Published 08/05/2022, 9:30 AM EDT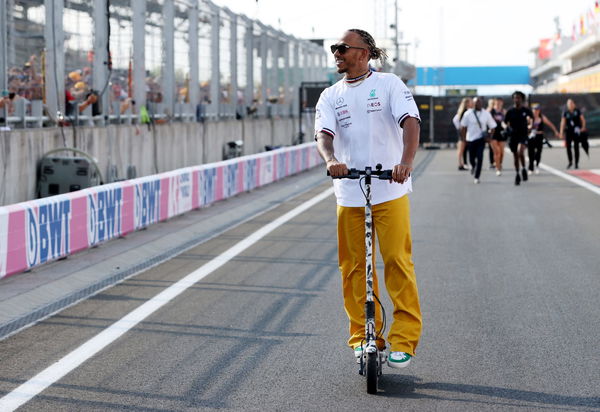 An F1 driver spends much more time away from his home country than in it throughout the season. As such, the Mercedes star, Lewis Hamilton, finds himself in his 16th year active in the sport and accustomed to this lifestyle.
ADVERTISEMENT
Article continues below this ad
As we know, he is a British native and has one residence in his home country. However, spending more time away from Stevenage resulted in him purchasing properties in places like Monaco as well. Yet, none of these places is where his heart may lie after retirement and he shared his dream destination following his career in F1.
ADVERTISEMENT
Article continues below this ad
In a recent interview, the Billion Dollar Man was asked, "Do you have a particular city that inspires you?"
The Brit replied, "Definitely – but not only one! Everyone loves Paris – so do I. And Tokyo is one of my favourites. My top three: Paris, New York and Tokyo. You can take a lot of inspiration from these places."
The interviewer followed up with, "If you were to think of settling somewhere after your F1 career, where would that be?"
The F1 veteran said, "I love the Caribbean. So most likely it would be the Caribbean. I think that life would get quite a lot slower there. But I also think about a place where, on one hand you have the hustle and bustle of a big city and then, on the other hand, you have the beach – and then immediately Los Angeles springs to mind."
Watch This Story: Ugliest Moments in Hamilton-Rosberg Rivalry
Hamilton concluded by saying, "I think I might retire to Hawaii! Yes, it is a long way away from everything else, but I guess it would be worth it."
Is Lewis Hamilton the next in line after Sebastian Vettel's retirement?
The big headline in the F1 paddock is the retirement of four-time world champion, Sebastian Vettel. The German got a full-time F1 season in the same year as the Briton and has shared the track with him ever since. Notably, Vettel is two years younger than the seven-time world champion and yet retired before him.
Seb, it's been an honour to call you a competitor and an ever greater honour to call you my friend. Leaving this sport better than you found it is always the goal. I have no doubt that whatever comes next for you will be exciting, meaningful, and rewarding. Love you, man. pic.twitter.com/eHVmOpov2m

— Lewis Hamilton (@LewisHamilton) July 28, 2022
ADVERTISEMENT
Article continues below this ad
As a result, before the Hungarian GP, the Mercedes ace was asked a few questions surrounding retiring. However, he shut all of that down as he said, "When I talk about fuel left in the tank, I am still fighting for those things and I still feel I have plenty to go," 
"More likely than not, if I stop, I will still have fuel left in the tank. I don't think I'm going to go as far as completely burnt out and have nothing left, but hopefully that's a long way off."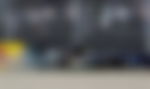 ADVERTISEMENT
Article continues below this ad
The 7 time world champion still believes he has a lot to offer to the sport and still has more than enough in the tank to compete at the highest level.
Do you think Lewis Hamilton will only retire after clinching the record-breaking 8th world title?