I Wanted to Be Somewhere Else Than Do a 'Sh**ty Number of Laps' in Austria: Mazepin
Published 07/07/2021, 12:56 PM EDT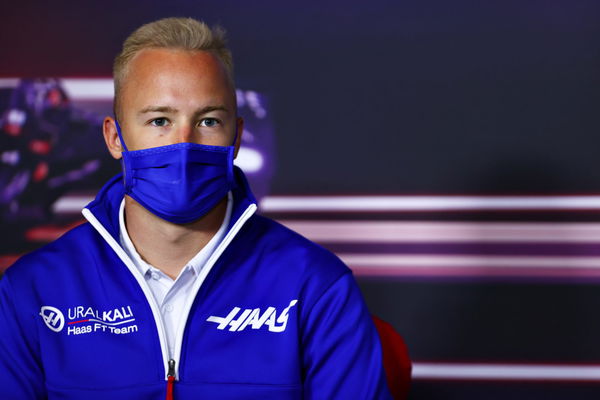 ---
---
Haas F1 has got a reputation for being the weakest team this season. Having scored no points yet, and perpetually sitting at the bottom of the scoreboard- it looks like another bleak season for the team. This includes driver Nikita Mazepin who is seemingly frustrated with his rookie season so far. Known for being notorious for the blue flags, he is tired of seeing them.
ADVERTISEMENT
Article continues below this ad
After the Austrian GP, he was heard saying, "We went on a different strategy- two stops, but that didn't work. The tire degradation wasn't even as big as expected, but it was just those blue flags… It was just a long afternoon." [translated using Google translate].
ADVERTISEMENT
Article continues below this ad
The Russian's vexation didn't end there. He deemed the race so bad; he wished he wasn't there."At the beginning of the weekend, I would've like to go somewhere else… then at least I could have learned a new route. The upside is, I did a sh**ty number of laps and burned a few calories." Team principal Guenther Steiner thought otherwise. "Considering our pace, we didn't have a bad race. We stayed out of the anger and avoided a lot more blue flags than last weekend." However, it is understandable for the 22-year-old to get frustrated with the incessant underperformance during his rookie season.
What's happening to Haas & Mazepin
When one looks back at the team's magnificent 2018 season, its current standings are deplorable. After sitting p5 in the constructor's championship, the team's downfall began. And after completely erasing any form of experience, by getting rid of Kevin Magnussen and Romain Grosjean, the current all-rookie team is struggling. In Steinberg, not only did the two drivers sit at the bottom of the board, but also they were the only team to be lapped twice.
Being the youngest team on the grid, it has been Steiner's wish to develop the team and help it reach greatness. However, financial problems have been a major roadblock on this path. This also includes the episode with Rich Energy drink. They sponsored the team for half of the 2019 season and then walked away with the attention they wanted. Sponsorship has been a problem for Haas, and that their cars ended up in the barriers most of that season, didn't help.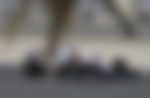 The 2018 success was a long time ago, and the competition has only gotten better. They might have to rethink their already decaying strategy- having never handled one rookie before driving with two.  Haas is falling headfirst into a downward trajectory and may have to improve soon. The only other team with zero points to their name is Williams- who, with the help of Russell, is picking pace.
ADVERTISEMENT
Article continues below this ad
Mazepin may have to stick through with his frustrations at Haas if he plans on continuing racing. His only hope would be that the team upgrades itself with the new technical regulations coming next season. Till then, he'll just have to make way for the blue flag.
Watch this story:
ADVERTISEMENT
Article continues below this ad
Love Is in the Paddock: F1 Fraternity Rings in Valentine's Day