"I Would Have Liked To Brake First at Hockenheim, but… "- Sebastian Vettel Opens Up on His 2018 F1 Nightmare
Published 08/08/2021, 8:37 AM EDT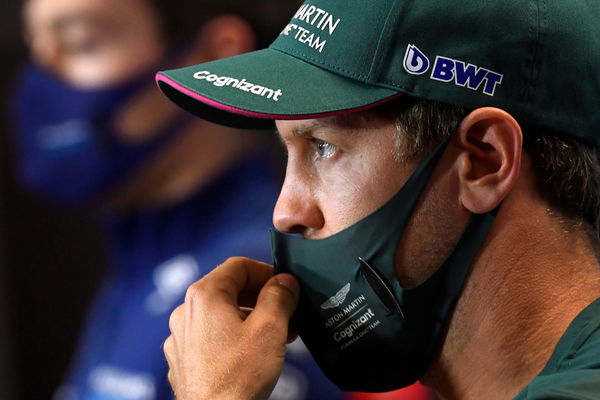 ---
---
Sebastian Vettel has had a tough time in Formula One since mid-2018. The 4-time world champion was the No.1 driver at Ferrari and fighting for the championship against Hamilton in 2018. But a series of mistakes in the latter half of the season meant he lost the title.
ADVERTISEMENT
Article continues below this ad
Although the 2021 season has been better for a rejuvenated Vettel, he is still susceptible to make mistakes. He stated how the crash in Germany in 2018 affected his career.
WATCH STORY: Biggest Crashes From 2020 Featuring Leclerc, Vettel & Grosjean
ADVERTISEMENT
Article continues below this ad
Sebastian Vettel reminisces about his Hockenheim incident
As reported by Gazzetta. it, Vettel was leading at Hockenheim when the conditions changed. He braked a bit late and went into the wall in his home race.
When asked how he would like to change anything from his Ferrari days, Vettel said, "Not really. Mistakes have been made, on my part and by the team. I have no regrets. Life is like this," said Vettel. (Translated by Google)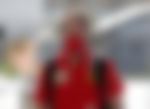 "And it would be boring to think we can go back and change the things we don't like. Because it's from the things we don't. we like that we learn. They are the ones that help us grow.
If you ask me, I tell you that yes, I would have liked to brake first at Hockenheim, but from everything that has arisen since that episode, I have learned more than I would have learned if that race I had won it. If it went like this, it is for a reason that will give you the opportunity to do better next time. " said Sebastian.
Read this story: Mercedes F1 Driver Reveals the Huge Consequence of Pitting Lewis Hamilton at a Hungary Restart
Vettel analyzes his 2021 season with his new team Aston Martin
Vettel joined the newly branded Aston Martin team at the start of the 2021 season. The German had a rocky start with the team, but since Monaco, the 4-time world champion has got his mojo back.
ADVERTISEMENT
Article continues below this ad
Vettel, while giving his analysis with Aston Martin, stated that he is more focused on helping the team in constructor's title. "A mix. We had a difficult start, then things went a bit more in the right direction.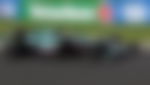 Maybe we should have achieved some better results, but I think the regulation changes have affected us more than other teams. We will have to take advantage of the opportunities to score points and fight for fifth place in the constructors," said Sebastian.
ADVERTISEMENT
Article continues below this ad
Can Vettel guide Aston Martin to their first win of the season? Let us know.