'If I Could Make His Life Miserable, it Would Make My Day' Claims the One F1 Driver Michael Schumacher Feared
Published 01/22/2021, 6:29 AM EST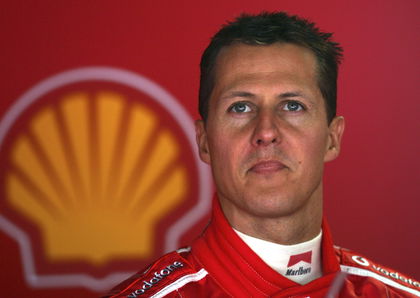 ---
---
Juan Pablo Montoya is one of the elite motorsport drivers of all time. The Colombian has enjoyed success in multiple racing series across the globe and his F1 career was no exception. Montoya's F1 career wasn't very long.
ADVERTISEMENT
Article continues below this ad
In fact, it only spanned 5 and a half seasons before he made a decision to leave for NASCAR. However, it was enough for not only fans but even Michael Schumacher to know what a serious talent Montoya was.
The former Williams driver won 7 races and bagged 30 podiums in his career and had many an on track skirmish with Schumacher.
ADVERTISEMENT
Article continues below this ad
Therefore, it comes as no surprise why Montoya rates the 7-time World Champion as someone whose success he wanted to emulate.
Montoya said, "The guy you always wanted to race and beat was Michael. If I could make his life miserable, it would make my day."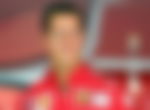 However, Montoya being the nonchalant person that he is, he never thought too highly of Schumacher lest it hurt his own self-confidence.
On being praised by Schumacher, the Colombian said, "The problem is I just didn't care. I mean I care because I wanted to beat him. But I didn't care. People had a lot of respect for him and would give him like 'oh it's Michael! And I was like eh, it's Michael."
Michael was not the only Schumacher who pushed Montoya to the limit
The Colombian also has a very high opinion of Michael's brother, Ralf Schumacher. Ralf and Montoya were teammates at Williams for 4 years.
Ralf beat Montoya over the course of the first season. But in the next 3 seasons, Juan would have the wood over him.
ADVERTISEMENT
Article continues below this ad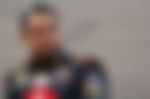 Speaking about Ralf, Montoya said, "When I went to Formula 1, Ralf Schumacher was so quick. He made my life really miserable in the beginning, and it made me a better driver. He made me push further than I ever did, and he got me to a whole new level. It was great." 
While his F1 career may be long behind him, Montoya still continues to race in the IMSA WeatherTech SportsCar Championship.
ADVERTISEMENT
Article continues below this ad
He won this series most recently in 2019. Driving for Meyer Shank Racing this year, Montoya would want to add some more trophies to his cabinet.